Rosary Sisters Hospital in Beirut receives medical wards after being restored by the Kuwait Red Crescent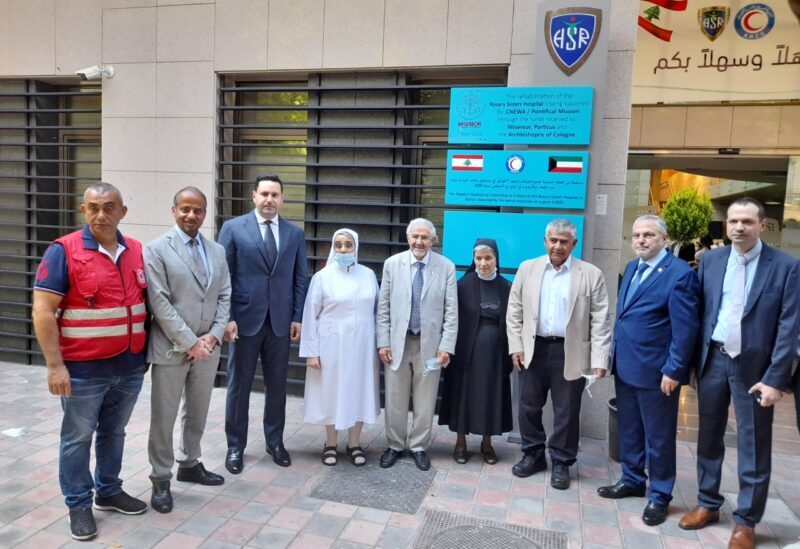 The Kuwaiti Red Crescent has handed over medical wards to the Rosary Sisters Hospital in Beirut after being renovated as a result of being damaged by the explosion, ten months after the port exploded.
The three wards that were covered by the restoration are obstetrics, internal medicine and orthopedics, and the three departments were completely destroyed.
A representative of the Kuwaiti ambassador to Lebanon participated in the opening ceremony, and a documentary was shown about the moment of the explosion and what the hospital was exposed to.