Sanioura denouncing Aoun's words: He deliberately ignored Hezbollah implicated Lebanon and sabotaged its relations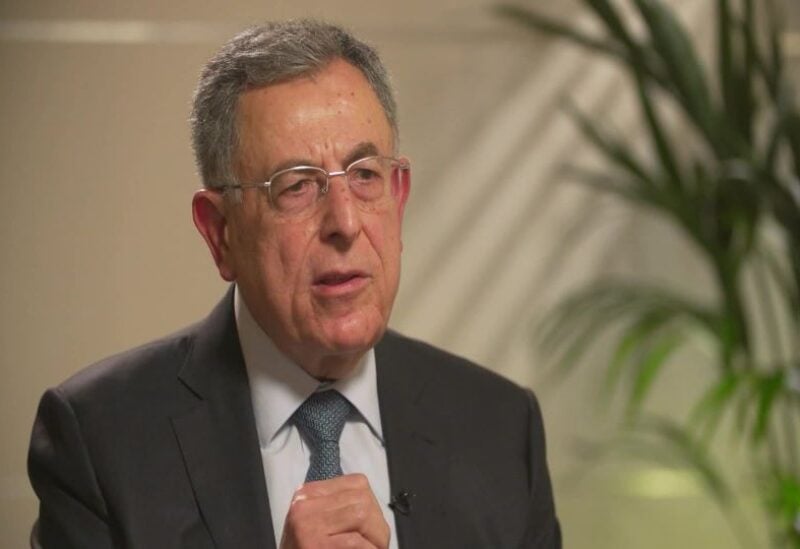 President Fouad Sanioura commented on President Michel Aoun's speech in Italy, in which he denied that Hezbollah has any influence on the security situation of the Lebanese people.
Sanioura denounced these words, as he considered that "President Aoun was speaking to the Italian press, ignoring that his words could not be accepted or believed in Lebanon. The Lebanese people are not stupid, and they have not forgotten the woes they are exposed to as a result of Hezbollah's policy and practices, especially when it directed its weapons and occupied downtown Beirut, disrupting life there for a year and a half, and launched an armed invasion of Beirut and other Lebanese areas, causing killing and wounding. innocent Lebanese.
He added: "President Aoun has forgotten that the Special Tribunal for Lebanon unanimously approved and condemned leading elements affiliated with "Hezbollah" in the assassination of Prime Minister Rafik Hariri, and the party is still reluctant to hand over the accused to the court," and President Aoun also forgot that Hezbollah's weapons contributed to the coup against the government of Prime Minister Saad Hariri through the black shirts in 2011.
In this context, Sanioura believed that Aoun had deliberately ignored the irrefutable fact that "Hezbollah" had deliberately involved Lebanon in foreign wars in Syria, Iraq and Yemen, and what all of this had caused the destruction of Lebanon's Arab relations and the interests of its people, which was also reflected on its economy and the standard of living of the Lebanese. Those who suffer its devastating repercussions on them, especially since the party, by its influence and weapons, has confiscated the Lebanese state, and is preventing it from exercising its authority, its exclusive influence, and its free decision." He expressed his regret that the country's president used his position to cover up Hezbollah's crimes in front of the European community before the parliamentary and presidential elections.
He concluded: "Instead of working in the last days of his term to compensate for the failures and calamities that he has caused, the president is adding a new problem."