Saudi-Kuwaiti agreement on the importance of thorough changes in Lebanon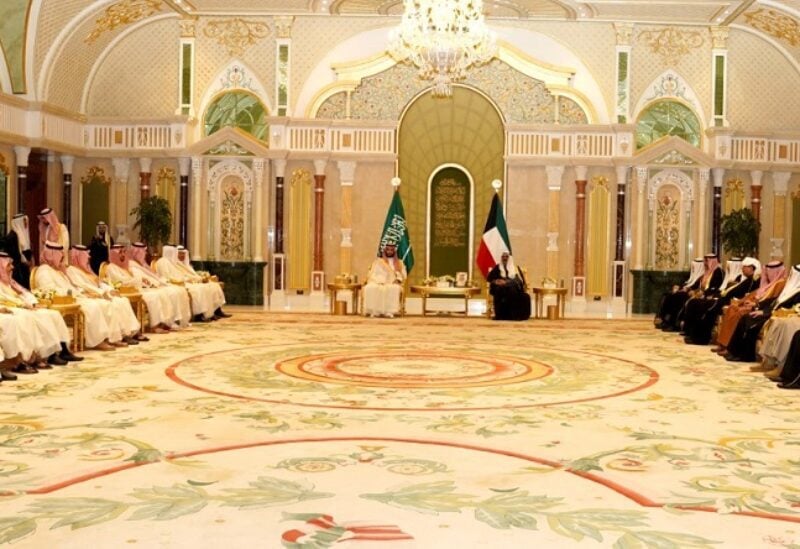 On Friday, the Kingdom of Saudi Arabia and Kuwait emphasized the "need of implementing comprehensive reforms to guarantee that Lebanon overcomes its problems and restricts armaments to legal state institutions."
This was affirmed in a joint statement published during a visit to Kuwait by Saudi Crown Prince, Prince Mohammed bin Salman, at the completion of a Gulf trip that began in Oman and continued via the Emirates, Qatar, and Bahrain to Kuwait, which was the final destination.
The statement also emphasized the importance of "Lebanon not being a springboard for any terrorist acts and an incubator for organizations and groups that target the region's security and stability, as well as a source of the drug scourge that threatens the safety of societies in the region and around the world."
On Friday evening, Saudi Crown Prince Mohammed bin Salman departed Kuwait, the final destination on his Gulf trip, and met with Kuwait's Emir, Sheikh Nawaf Al-Ahmad Al-Jaber Al-Sabah.
The visit focused on bilateral cooperation, issues of common interest, and unifying positions on regional and international issues.
This Gulf tour preceded the summit of the leaders of the Cooperation Council for the Arab States of the Gulf in its forty-second session, which will be held this month in the Saudi capital, Riyadh.