Serious warnings of "most dangerous" in Ain al-Hilweh… and waiting is "master of situation."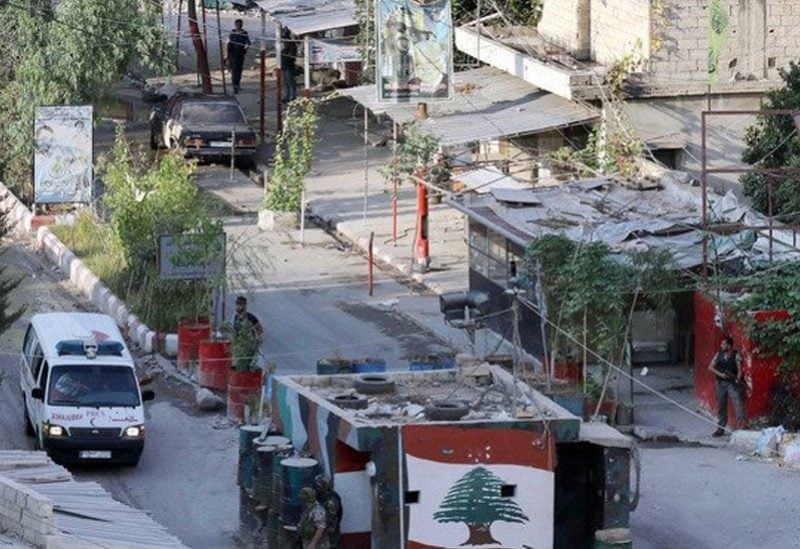 The situation in Ain al-Hilweh has once again escalated, underscoring that the solution cannot merely involve a ceasefire, but rather a comprehensive addressing of the root causes and conditions that lead to recurring conflicts. This is especially crucial given that events have surpassed what occurred just weeks ago after the assassination of a prominent figure in the Fatah movement. There are serious warnings that things could deteriorate into an even more dangerous situation, posing a threat to the security of the camps and refugees, and it falls under the jurisdiction of the Lebanese internal security.
The Lebanese response has seen several statements and political contacts made by the caretaker Prime Minister Najib Mikati, the Speaker of Parliament Nabih Berri, and figures in the city of Sidon with Palestinian counterparts in an effort to contain the situation and return matters to their state prior to last Thursday. However, what is required in addition to this is a detailed examination to diagnose the real crisis and then reaching agreements between the Lebanese and Palestinian parties.
Sources within the Fatah movement in Ain al-Hilweh have indicated that "the movement does not want a return to clashes in the camp, given the potential deadly consequences for both Palestinians and Lebanese. Throughout the previous period, it has consistently exhausted all peaceful political efforts to resolve the issue away from conflict."
Via an interview with the online newspaper "Al-Anbaa," the same sources pointed out that "the radical Islamist militants did not surrender the individuals wanted in connection with the assassination of Aramushi, and they continued to maintain a state of alert in the streets, seizing control of positions within the camp, leading to the escalation of the situation."