Several deaths and injuries following a tragic traffic accident near Talabaya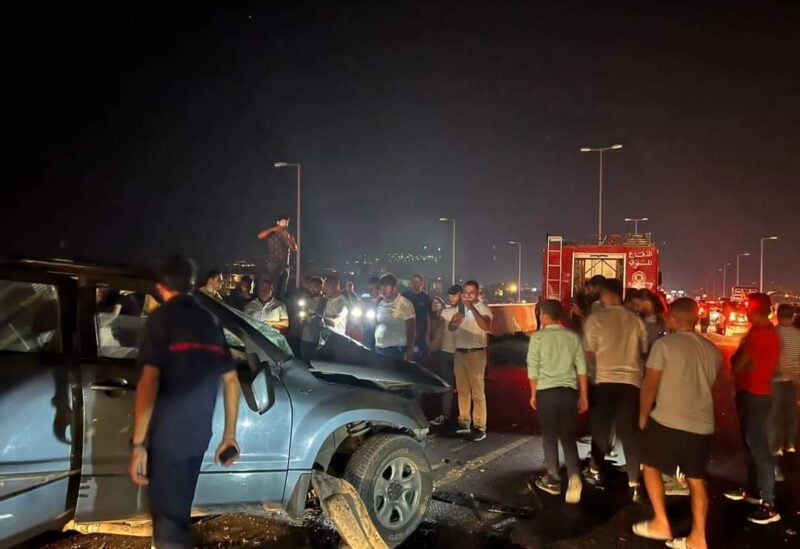 A terrible traffic accident occurred, in the evening (Sunday 18-9-2022), on the Arab highway near Talbaya, which led to the death of a number of people and the injury of others.
According to the information, 4 cars collided with each other on the road, which closed the entire lane.
There was information about the death of a man and his wife, and the injury of others, while an official toll has not yet been issued.
Immediately, civil defense teams came to the place, and worked according to the wounded and the bodies from the cars.