Sharp debate between judges… Is Muzher suspended from Bitar's file?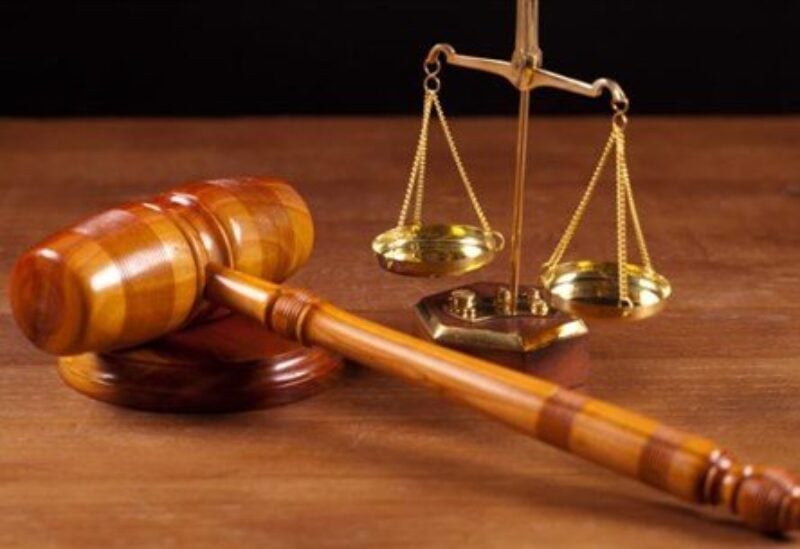 A sharp argument erupted between the judges of the Court of Appeal in the office of Judge Habib Mezher, after he refused to be informed of the procedures, for requesting his dismissal from considering the file of the port bombing. According to information, Judge Mezher was informed of his recusal request, and his hand was suspended from the file of the judicial investigator in the port crime, Tariq Bitar.
It is noteworthy that a number of women members of the "Noun" women's group, entered the Palace of Justice, where they confronted Judge Habib Mezher, after they sealed his office with red wax, to protest his practices regarding the Beirut Port explosion case.
Conferenced authorities with the victims of the Beirut port blast are preparing to launch a counter-attack against the decision of the President of the Court of Appeal, Judge Habib Mezher, which obstructed the work of the judicial investigator, Judge Tarek Bitar.
As for judges and jurists, what Judge Mezher did was like "a slap to the judiciary, or even an insult to the morality of the judiciary."
For them, Mezher first deceived the first president, Judge Habib Rizkallah, to consider the request for a response, so he acted outside the context and powers and included two separate files and took a decision that disrupted the work of the judiciary and the judicial investigator.
Secondly, he infringed on the powers of Judge Nassib Elia, who is assigned to consider the restitution case filed against Bitar.
Third, he bypassed the two legal advisors in Room 12 (primarily presided by Elijah), Myriam Shams El-Din and Rosine Al-Hujaili. As he issued the decision to suspend Bitar without consulting them.
Fourth, suspending the judicial investigator, Judge Tariq Bitar, and asked him to review all the investigation files into the crime of the Beirut port explosion, which means violating the secrecy of the investigation into the August 4 crime.