Sheikh Akl Abi Al-Muna broaches bilateral ties with Sultanate of Oman's ambassador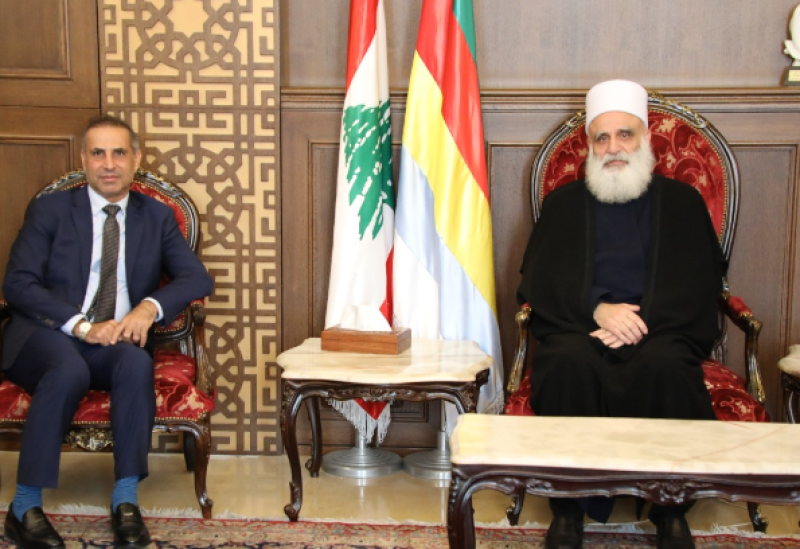 Sheikh Akl of the Unitarian Druze Community, Dr. Sami Abi Al-Muna, on Tuesday welcomed at the Druze Community House in Beirut, the Ambassador of the Sultanate of Oman to Lebanon, Ahmed bin Mohammed Al Saidi.
Discussions reportedly touched on the bilateral relations between the two countries, the current Lebanese situation and aspects of cooperation.
On the other hand, Sheikh Akl Abi Al-Muna also received former minister Wadih El-Khazen, and his son Elie, with discussions reportedly touching on general national issues.