Sheikh Al-Khatib meets British ambassador on farewell visit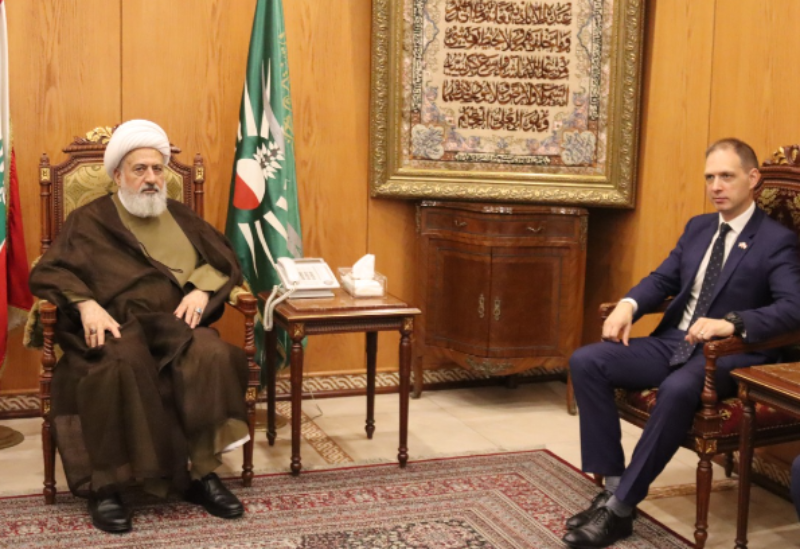 Dr. Ian Collard, the British ambassador to Lebanon, made Sheikh Ali Al-Khatib a farewell visit on Thursday as his diplomatic tenure in Lebanon came to an end. Dr. Collard is the deputy head of the Higher Islamic Shiite Council.
The visit had been a chance to discuss the latest developments in Lebanon and the region.
Sheikh Al-Khatib wished the British Ambassador success in his new mission.