Sheikh Al-Khatib meets Syrian Ambassador on farewell visit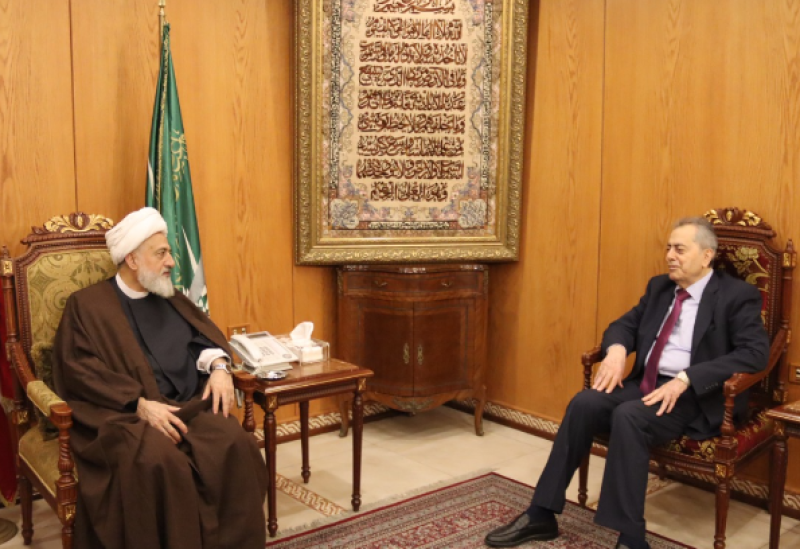 Deputy Head of the Higher Islamic Shiite Council, Sheikh Ali Al-Khatib, on Thursday received at the Council's headquarters, Syrian Ambassador to Lebanon, Dr. Ali Ali Abdel Karim Ali, who came on a farewell visit upon the end of his diplomatic mission in the country.
Discussions between the pair reportedly touched on the current general situation in Lebanon and the region.
Sheikh Al-Khatib wished Ambassador Ali success in his new duties, hailing his role in strengthening the bilateral relations between the two brotherly peoples and countries.