Strida Geagea: legislative elections essential step for women to prove effectiveness in political life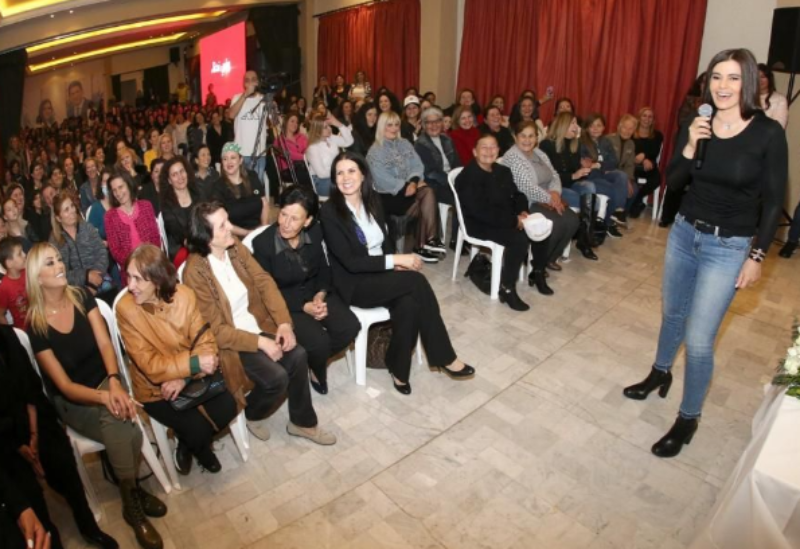 MP Strida Tawk Geagea, a Maronite seat candidate in Bcharre District, said on Friday that Lebanese women must have a full societal role in determining the country's fate.
"Women play an active and fundamental role in shaping public opinion; Lebanese women have demonstrated skill and professionalism in public affairs," MP Geagea noted.
During a meeting with the women of Bcharre, Bekaa Kafra, and Bazoun at the  "Lebanese Forces" party's electoral machine at the "Palace Hotel" in Bcharre, Geagea stressed that the upcoming legislative elections were an essential step for women to prove their effectiveness in political life.
"I call on all the Lebanese women to stand conscientiously before deciding who to vote for on May 15; I also call on them to free themselves from any dependency, because behind the curtain nothing governs a person's behavior but his conscience," MP Geagea added.