Photos: Clashes between pro-Assad Syrian voters and Lebanese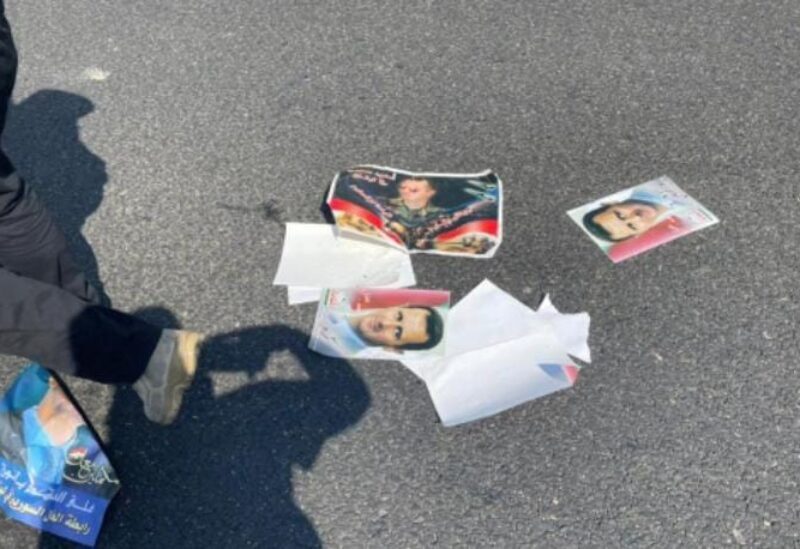 Syrian people living in Lebanon rushed to the Syrian Embassy on Thursday to vote in the country's second presidential election since the start of the Syrian civil war.
Swarms of voters shout patriotic slogans in favor of Syrian President Bashar al-Assad and the Syrian Arab Army on the roads leading to the embassy.
The Lebanese Army has cut off the road leading to the Syrian embassy near the Ministry of Defense. Meanwhile, stifling traffic congestion is being witnessed along Aley – Al-Sayyad highway, in both directions.
The Lebanese army is also implementing firm inspection measures in coordination with the Syrian embassy, so that voters enter in groups of not more than 50 people to secure social distancing.  Embassy employees are distributing face masks to voters.
While Syrians were on their way to the Syrian Embassy, a conflict arose near the Holiday Beach Bridge on the western route of the Yasou' El Malak highway and Nahr al-Kalb, due to a gathering of buses and cars carrying Syrian flags, the Syrian National Party, and pictures of the Syrian President, who were going to the Syrian embassy in Yarze to vote.
A number of cars were smashed and clashed as a result of the conflict. The motorcade went on its way to Yarzeh after an army force intervened and worked to fix the problem and open the highway; however, the problem created a traffic jam on the road.
Some Lebanese politicians and citizens are calling for the expulsion of all Syrian refugees who back Bashar al-Assad, the Syrian regime's President, as long as they cheer for him and vote for him.