Tanner meets Akar, affirms Austria's solidarity with Lebanon's government, people and Army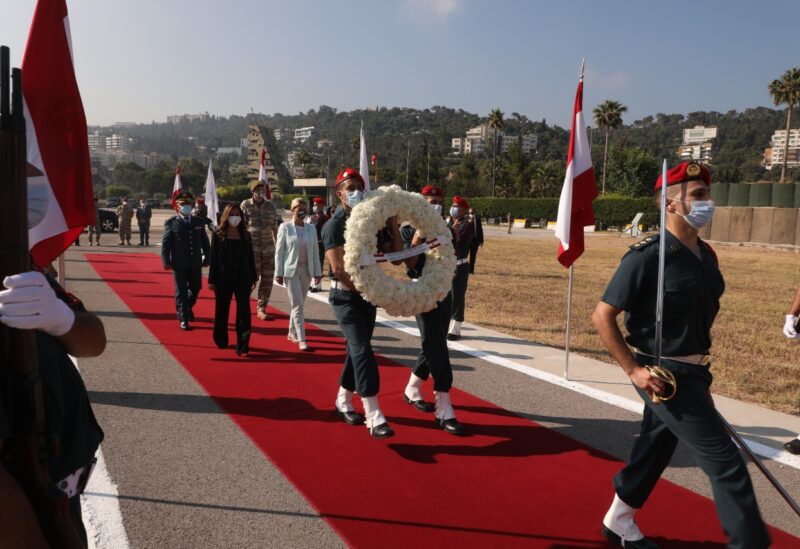 Deputy Prime Minister, Caretaker Minister of National Defense and Acting Minister of Foreign Affairs and Emigrants, Zeina Akar, received this Friday the Austrian Defense Minister, Klaudia Tanner, accompanied by Austrian Ambassador to Lebanon, Rene Paul Amery, and a high-ranking military delegation.
Akar and Tanner laid a wreath on the army martyrs' monument, in the presence of a number of officers from the Lebanese and Austrian sides.
The two ministers held talks mainly dwelling on the overall developments taking place in Lebanon and the region, especially the repercussions of the explosion that rocked Beirut port, and the Austrian aid sent to Lebanon in support of the Lebanese people, especially those affected by the explosion.
Tanner underlined "Austria's support and solidarity with the government and people of Lebanon, as well as its army, in light of the difficult economic and social conditions, and the health crisis caused by the coronavirus pandemic."
Akar thanked Tanner for the continuous support provided by Austria to Lebanon at all levels, especially through its contingent operating within the UNIFIL.