Tarraf after meeting Foreign Minister: We discussed sanctions in the spirit of improving situation in Lebanon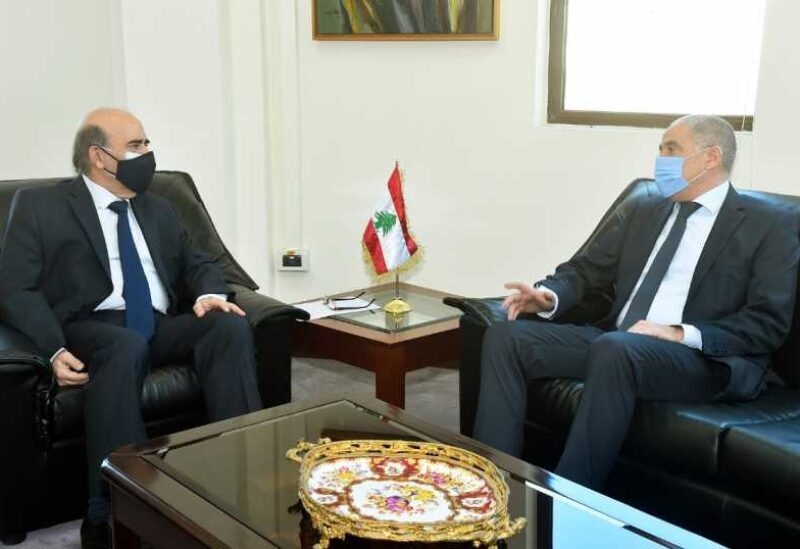 The Minister of Foreign Affairs and Expatriates in the caretaker government Charbel Wehbe, met the European Union ambassador Ralph Tarraf, who described the meeting as important, where regional developments and Lebanon's situation were discussed. Talks focused mainly on Brussels' ongoing discussions about options available to support Lebanon in its current crisis .
In response to a question about the sanctions planned to be imposed on those responsible for obstructing the formation of the government, Tarraf said: it only forms  a small part of the discussions taking place at the European Union headquarters.  How to support Lebanon in this difficult situation is the main guidance, and in this context sanctions are being discussed in the spirit of contributing in a constructive way to improve  the situation in Lebanon.
In Ambassador Tarraf pointed out that he and the Minister of Foreign Affairs had made a follow-up to the phone conversation that took place between Wehbe and the European Union's foreign policy official, Joseph Borrell.