Taymour Jumblatt underlines "urgent need for reform, benefiting from Lebanon's wealth"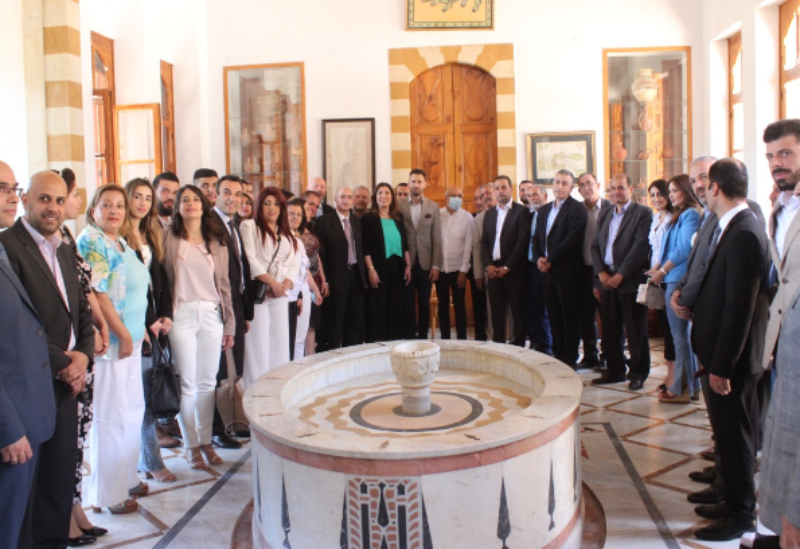 MP Taymour Jumblatt, the head of the parliamentary bloc "Democratic Gathering," called for "immediate setting of the dates for binding parliamentary consultations to nominate a prime minister-designate to form a new government that will manage the exceptional and severe phase Lebanon is going through" on Saturday.
Jumblatt wondered about the "purpose behind the heresy of linking the pm-designation to the cabinet formation in violation of the constitution, while the urgent need is to implement legislation and reform programs, complete negotiations with the International Monetary Fund and benefit from Lebanon's wealth in gas and oil, instead of losing it due to populism and outbidding on our basic national rights."
He stressed the need to rush "to form the government and provide possible solutions in the electricity dossier, away from all false promises that exhausted the treasury and the citizen altogether," adding, "We have called on the Ministry of Energy to take quick measures to operate the Naameh landfill plant for the benefit of the people of the neighboring villages."
"The parliament's responsibility, folliwing the completion of its internal elections, also lies in devoting time to the required legislative workshops. In this context, the 'Democratic Gathering' will present practical proposals that converge with the people's demands and concerns, and we hope that the parliament members will meet around these projects," the MP said.
Jumblatt's words came during his meetings with several popular delegations that visited him today at Al-Mukhtara Palace, raising their daily living issues and general demands.