Tension in Adaisseh leads to many injured by Israeli smoke bombs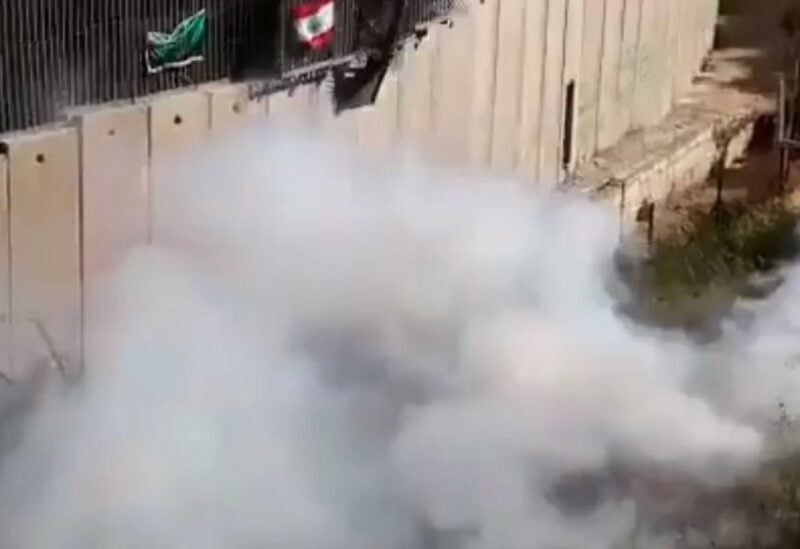 After a series of demonstrators went up the concrete frontier wall, lift flags and banners and throw stones at the border fence and the enemy tank, the Adaisseh border area witnessed tensions and conflicts.
Teargas and smoke bombs were fired by the Israeli military, which caused five wounds, and several cases of asphyxia.
Some people were gathering in Adaisseh at the border with occupied Palestine, holding a stand of solidarity against the Israeli army with the Palestinian people. A deployment of Israeli Army, Lebanese Army and UNIFIL forces was noticed on the frontiers.