The Cut-off roads in Lebanese regions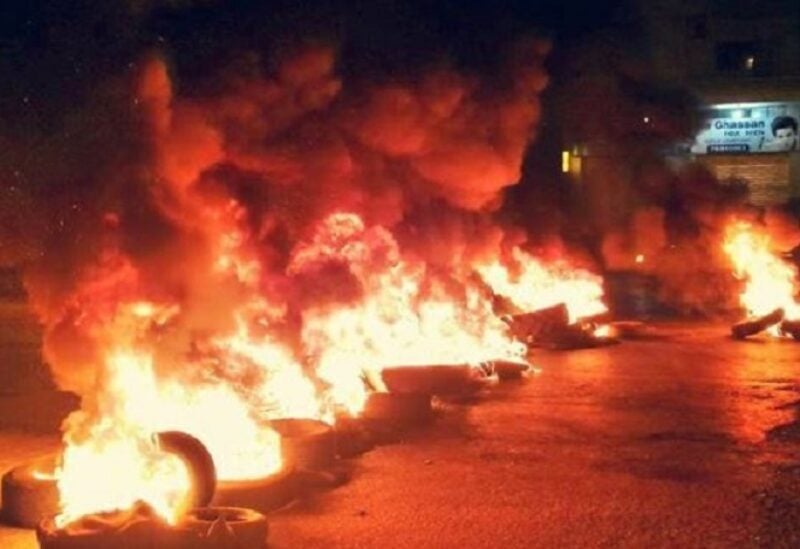 ---
In light of the deteriorating living situation and the collapse of the Lebanese pound to its lowest historical level, several Lebanese regions are witnessing protests and road closures.
North, the Beddawi highway was completely cut off in both directions, with the secondary roads, and all lanes leading to Al-Nour Square in Tripoli were closed with cars, tires and concrete stones.
The following roads were also cut off: Al-Badawi Maritime Highway, Chekka-Heri highway, the main road in the center of Al-Bireh-Akkar center, Tripoli Boulevard, the southern entrance to Bahsas side, the international road in Miniyeh opposite the Mediterranean Bank, and the Koura-Tripoli highway at the Haykaliya junction.
The army cut off the highway in Tripoli at the Abu Ali roundabout, and moved towards the port and Palma.
Cut-off in Beirut:
Downtown Beirut, in front of Al-Amin Mosque.
Cola towards Saeb Salam.
Cola towards the Arab League.
Omar Baiham
Kaskas
Corniche Al-Mazraa
Ghana Al-Assad intersection.
Barbir towards Adliya.
Saeb Salam, Rifai intersection
Saeb Salam opposite Akkad.
Assad Avenue in both directions.