The Intelligence Directorate ends its investigations into the Tayouneh events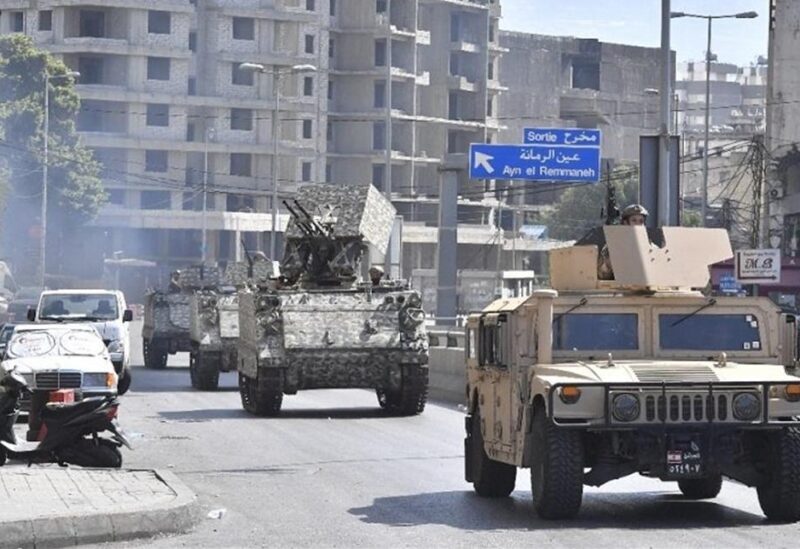 The Army Command announced in a statement that on 10/25/2021, the Intelligence Directorate completed its investigations into the Tayouneh events, and referred the file with the detainees to the Military Public Prosecution.
It is noteworthy that lawyer Elie Mahfoud, on behalf of a number of residents of the Ain El-Remmaneh area, filed a complaint before the Discriminatory Public Prosecution, in which they took a personal prosecution against the Secretary-General of "Hezbollah" Hassan Nasrallah and all those who appear in the investigation, accusing them of committing crimes undermining national unity, and carrying out armed terrorist acts through the attack carried out by members of "Hezbollah" on the Ain al-Rummaneh area, and firing from light, medium and heavy war weapons and rocket-propelled grenades, which led to loss of life and property and intimidation of the safe.
The plaintiffs requested that the complaint be referred to the competent court, that the defendants be summoned and questioned, and that the legal requirement be taken against them.