The Maronite League condemned the accusation of the Patriarch with treason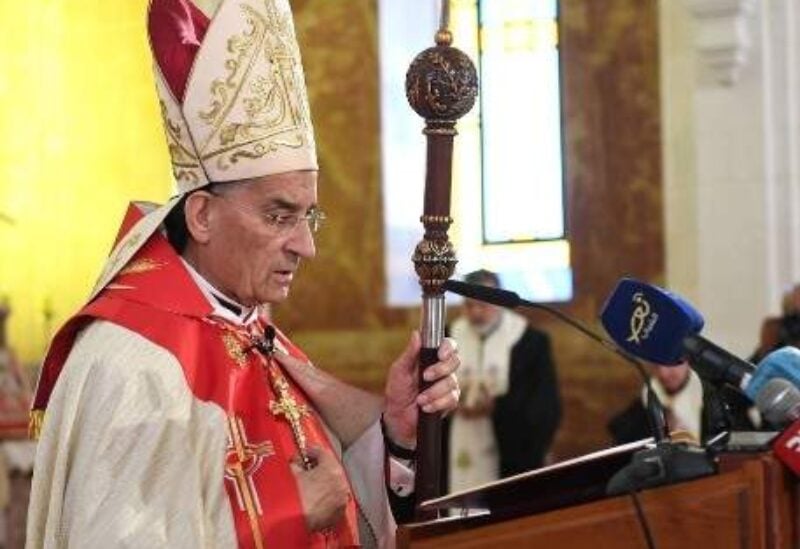 The Maronite League considered in a statement that "in the context of its careful follow-up of the course of affairs, and the accompanying statements and media appearances, it was surprised by what it heard and read recently that targeted Bkerke and the Patriarch despite its tireless efforts to ward off the danger off Lebanon, for all its sects , and keep it away from the furnace of Regional conflicts that have displaced its people to the edge of the earth, destroyed its economy, and questioned the finality of this country and its free patriotic decision.
It added: "Patriarch Al-Rahi called on the international community to pay attention to Lebanon, based on more than one documented precedent, and urged the Lebanese to seek help after the meeting and agreement between them failed.
He did not call for sending any forces or placing Lebanon under international trusteeship, and he did not impose any external solution, especially since he does not allow the marginalization of any Lebanese sectarian component or exposure to its rights based on its failure to accept any similar exposure to the Christian component.
The League denounced "any dare to accuse the Patriarchy with treason, stating that it had the merit in making the history of the sovereign, free and independent Lebanon, since the formation of the so-called Little Lebanon (the Mutasrifiyya), passing through the state of Greater Lebanon until today," and considered that "the Maronite League that supported any salvation proposal brought forward by the Maronite Patriarch, Cardinal Mar Bashara Boutros Al-Rai to save the homeland, has full confidence that any initiative he leads or blesses will ensure the safety of all the people of this country and root them in their land, because it is based on purely national accounts,away from any destructive external dependance or any favoritism. It has always called and today invites everyone to return to a rational and constructive dialogue, away from the language of destructive threat, especially since the advancement of a better Lebanon requires armament with wisdom and conscience only, based on national assumptions, because Lebanon is a free and independent homeland, final for all its sons.