The port investigations enter the long delay tunnel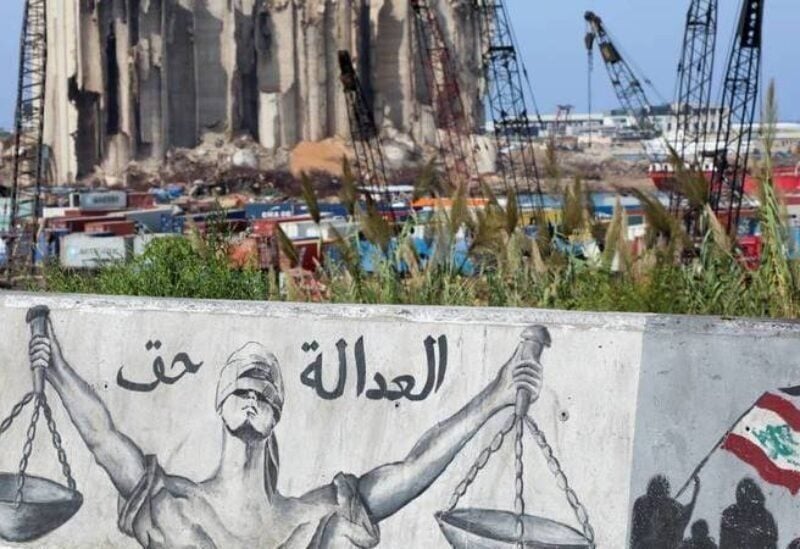 Defense attorneys for Representatives Ali Hassan Khalil and Ghazi Zuaiter, the defendants in the Beirut Port explosion file, filed a lawsuit against the Lebanese state before the General Assembly of the Court of Cassation, against Judge Naji Eid, because of what they called "the grave mistake committed by the latter, when he previously rejected the case for the dismissal of the judicial investigator, Judge Tariq Al-Bitar.
A judicial source confirmed to "Sawt Beirut International", that the head of the Supreme Judicial Council, Judge Suhail Abboud, "received this lawsuit this afternoon, and informed Judge Eid of its content, which necessitated the latter to stop considering the claim of dismissal of Al-Bitar and prevent the issuance of any ruling on it, before the commission issues a decision. The General Court of Cassation, which was originally dissolved, decided on it, by referring a number of its members to retirement, and the failure to issue partial judicial formations, filling the vacancy in this body due to the differences that afflict the Supreme Judicial Council, which are a reflection of the political conflicts over the port file.
And the judicial source considered that this lawsuit "blocked the path of the ruling that the Court of Cassation headed by Eid was about to issue tomorrow, which will decide whether Al-Bitar will continue in his mission or be dismissed." The source said that "the investigations of the port, which have been frozen for more than three months, will remain suspended indefinitely, unless the Judicial Council succeeded in issuing partial formations, and this is unlikely due to the great dispute over the names presented."