TMC: Snow blocks several mountainous roads across Lebanon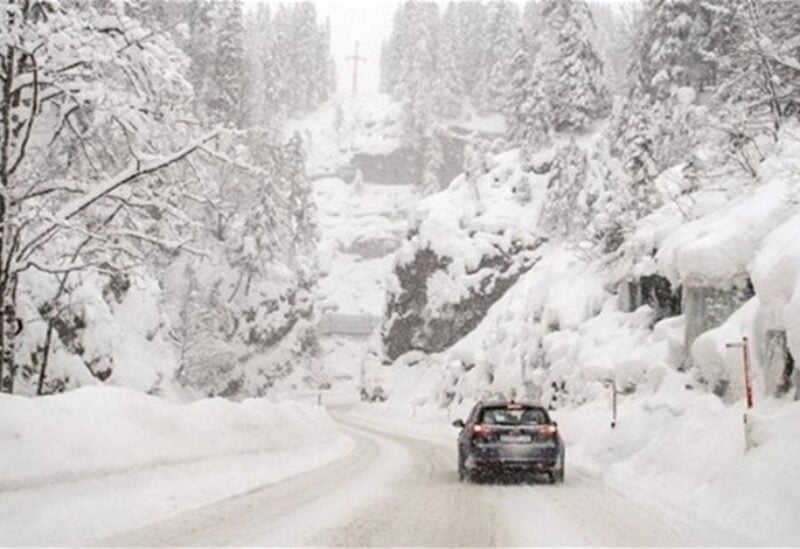 The Traffic Management Center on Wednesday reported that several mountainous roads have been blocked across Lebanon due to the accumulation of snow in the following regions:
Aynata – Arz
Oyoun El Siman – Hadath Baalbek
Mnaitra – Hadath Baalbek
Aqoura – Hadath Baalbek.
Jird Marbin _ Hermel
Hermel _ Sir El Denieh
Amouaa _ Qobayet
TMC added that the Dahr al-Baydar road became impassable for all vehicles, except for trucks.
It is noteworthy that the weather specialist, Father Elie Khneisser, expected, on his Facebook page, that 70% of Lebanon would be covered with snow at dawn on Thursday.
He said: "This is what the Icelandic atmospheric low-pressure brings, which will strengthen its center point between Ukraine and the Black Sea on Monday morning and affect the region with polar waves that coincide with more than one low-pressure within about ten days." Snow will exceed 4 meters above an altitude of 2,100 until the end of the month."