TMC: Snow blocks several mountainous roads across Lebanon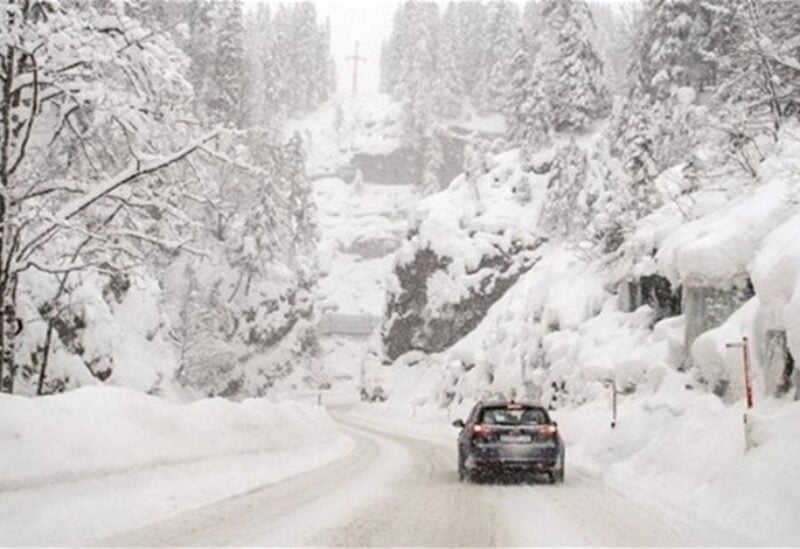 The TMC reported that the mountain roads cut off due to snow are:
Ainata – Al Arz
Kfardebian – Hadath Baalbek
Mneitra – Hadath Baalbek
Akoura – Hadath Baalbek
Jird Merbin – Hermel
Hermel – Sir Dennieh
Maaser El Chouf – Kefraya
Tanourine – Laqlouq
Tannourine – Hadath El Jubba
Kobayat – Hermel
Jezzine – Kfarhouna
Tarshish Zahleh
Acrom – Roumia
Fneideq – Qamoua – Kobayat
As for Dahr El-Baydar road, it is clear of cars equipped with metal chains or cars with four-wheel drive.
TMC added that Jezzine – Kfarhouna road in the western Bekaa is clear of vehicles with four-wheel drive or those equipped with metal chains. Shebaa – Ain Atta and Shebaa Al-Habariya highways are also blocked due to the accumulation of snow.
Shebaa – Hasbaya Road is clear of four-wheel drive cars and those equipped with metal chains.