Truck drivers block Saida's Awali road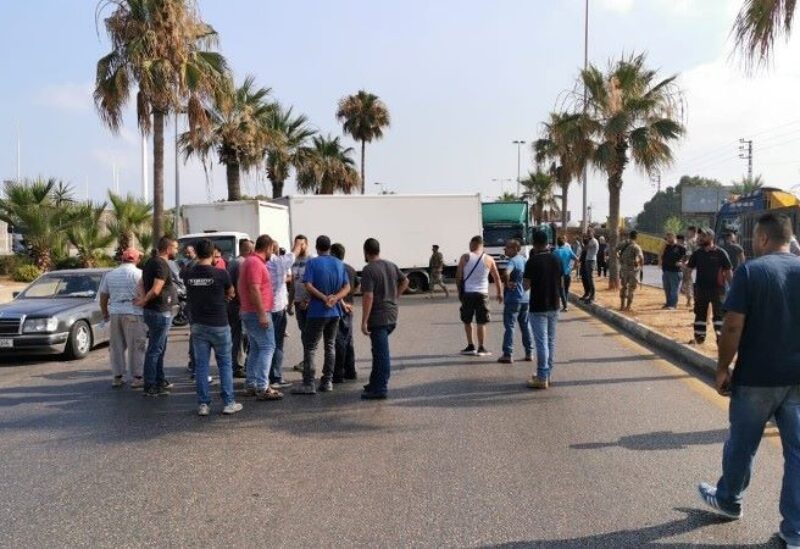 Saida's truck drivers on Monday blocked Al-Awali road at the city's northern entrance, opposite Rafic Hariri Sports City.
In further details, drivers parked their trucks in the middle of the road — in both directions — leaving one lane for one vehicle to pass, causing stifling traffic congestion in the region.
This move comes in protest against the severe shortage in diesel. Truck drivers also censured massive humiliation they've been subjected to at gas stations when attempting to fill their vehicles with diesel.
The protesters demanded that the municipality and authorities secured them with diesel so that they could go to work, amid heavy deployment of the Lebanese Army.