Woman dead after being run over by truck near Kuwait embassy in Beirut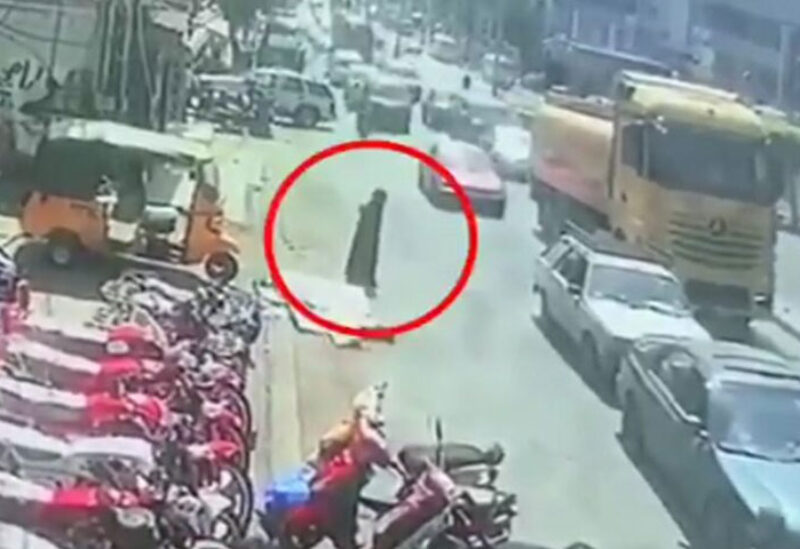 The Youth Association for Social Awareness (YASA) published a video showing a tragic accident near Kuwait Embassy in Beirut, as a woman was run over by a large truck.
The video shows a woman crossing the road between cars. The truck driver didn't notice her presence and hits her. This had  immediately led to her death .