Ukrainian Ambassador: We've found parallel means to supply Lebanon with grain, wheat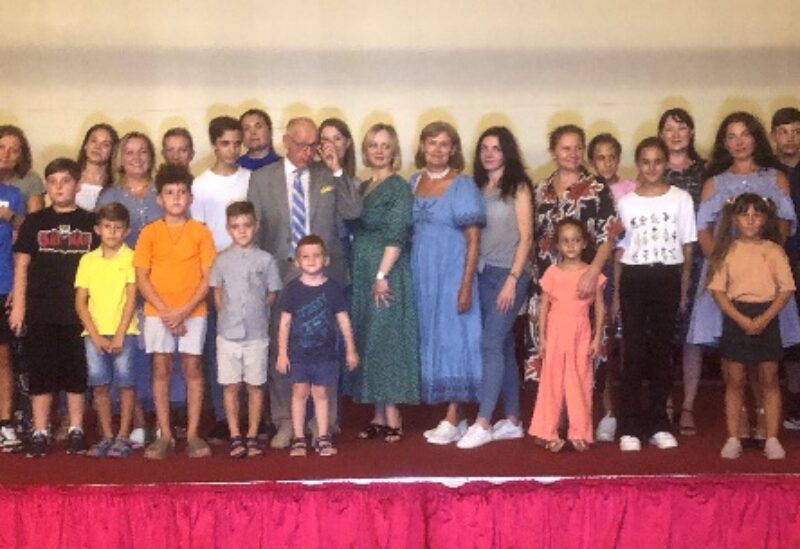 During his patronage of the 5th Ukrainian Film Festival at the "Rivoli" movie theater in Tyre, Ukrainian Ambassador to Lebanon, Ihor Ostach, confirmed that his country has found "parallel means" to supply Lebanon with grain and wheat.
"In the meantime, approximately 62 percent of all grain imports in Lebanon arrive from Ukraine; we will support Lebanon, and we will stand by our friends in Lebanon," he pledged.
"Lebanon was the first to condemn the Russian aggression against our country and people. It is a very special message to all Ukrainians, to all countries, and of course from our side, we are trying to support Lebanon," the Ukrainian diplomat added.
"As you may know, Ukraine is the main supplier of grain and wheat to Lebanon — this is more than 80% of the needs of the Lebanese. Currently, we have found parallel ways to supply Lebanon with grain and wheat," Ostach explained, adding that three batches of humanitarian aid has already been sent from Lebanon to Ukraine.
The Ukrainian diplomat then shared the latest battle field developments between Russia and Ukraine, seizing the occasion to thank all the countries that have stood alongside his country through it all.