United Kingdom continues nearly £16m support to ISF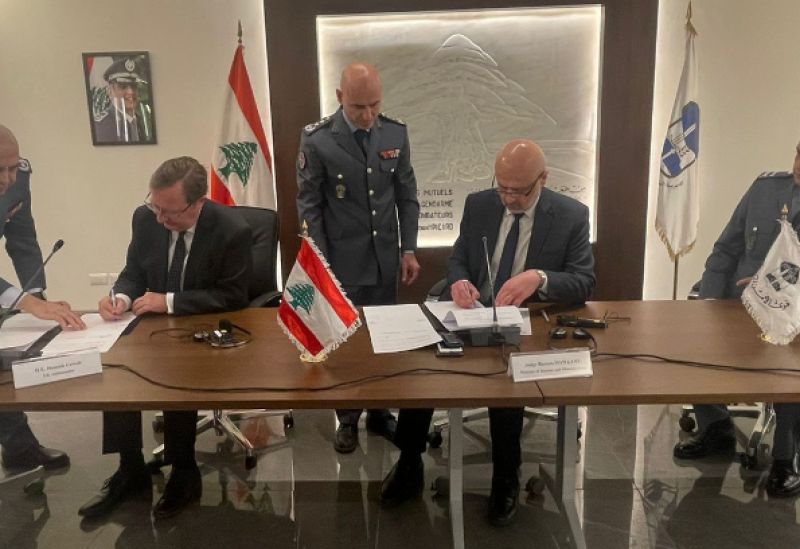 The British Ambassador to Lebanon, Hamish Cowell, met Minister of Interior Bassam Al-Mawlawi and Director General of the Internal Security Forces (ISF), General Imad Othman, to sign a Memorandum of Understanding to continue co-operation with the ISF under the British Policing Support Programme, worth £15.9m (2022-2025). The MOU was signed during the ISF's Strategic Programme Management Committee  (SPMC).
The MOU confirms the UK's support to the Ministry of Interior's vision to strengthen the resilience of the Internal Security Forces during these particularly challenging times in Lebanon. The MOU will support the ISF's crucial work to deliver internal security, community policing and services to all communities in Lebanon reinforcing trust, respect for human rights, accountability and professionalism.
Ambassador Cowell said:
"Lebanon's economic crisis, lack of progress on much needed economic reforms, and the political impasse have put significant pressure on Lebanon's institutions, including the Internal Security Forces.
We understand the importance of a modern, transparent and accountable police force for Lebanon, and value our continued partnership with the ISF as we work on this transformation agenda together despite the many challenges."