Video: After William Noun's arrest… 13 of Beirut Port victims' families summoned to investigation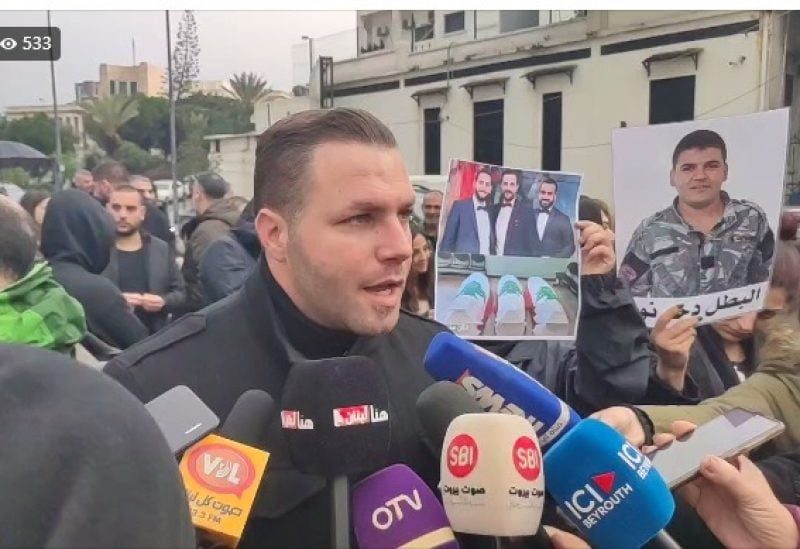 The European judicial delegation arrived some time ago at the Palace of Justice in Beirut to complete its investigations on a number of judicial files.
Thirteen of the port victims' families were summoned to the investigation.
"Sawt Beirut Internationa" is there to keep up with the event.
In this regard, Peter Bou Saab confirmed via an interview with "Sawt Beirut International" that we are still at the beginning of the year, so let them wait for more from us.
In turn, William Noun's mother confirmed that no one likes to go down the streets and be humilated, and let those who are summoned for investigation, learn how to attend.