Video: Partial collapse of section of River Beirut Bridge Wall.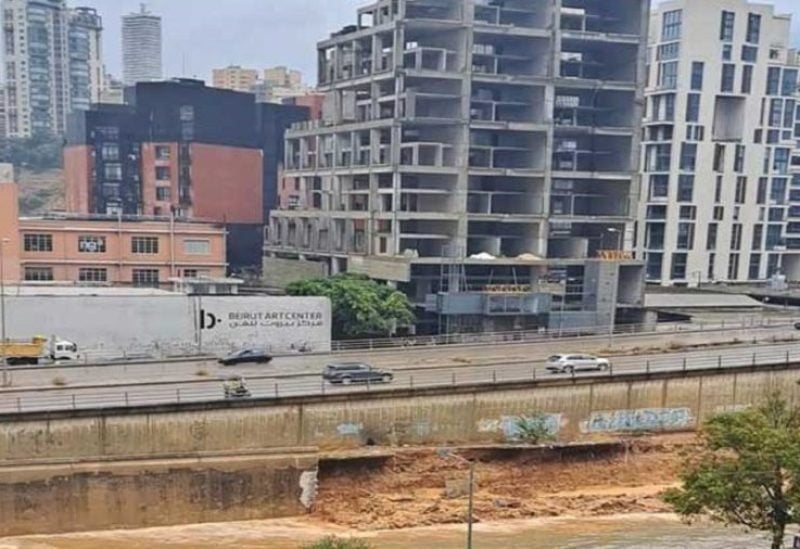 A portion of the River Beirut Bridge wall collapsed as a result of heavy rain and rising water levels in the river.
This scene repeats annually during the first winter rains in Lebanon, as roads become inundated, and citizens find themselves in submerged cars on the streets.
The floods even reached the entrance of Beirut Airport, to the extent that it seemed to require a boat to cross. The low-pressure system affecting Lebanon caused heavy rainfall, turning the roads into waterlogged lakes, and creating traffic congestion due to the garbage blocking the drainage system.
The rains also flooded the "Heart of Jesus" Hospital, and the hospital's management urgently appealed for intervention.
In the southern suburbs, the flooding turned Hay Alsellom into a natural swimming pool, submerging roads and cars. The same situation occurred at the entrance to Beirut International Airport, where water covered the road leading to the airport entrance, obstructing the movement of travelers.
In the airport tunnel, Civil Defense personnel worked from 11 a.m. until 2:30 p.m., pulling out more than twenty cars and over ten trucks and rescuing citizens trapped inside them due to water leakage caused by heavy rainfall.