Video: " Robot dog" for the Party in Baalbek!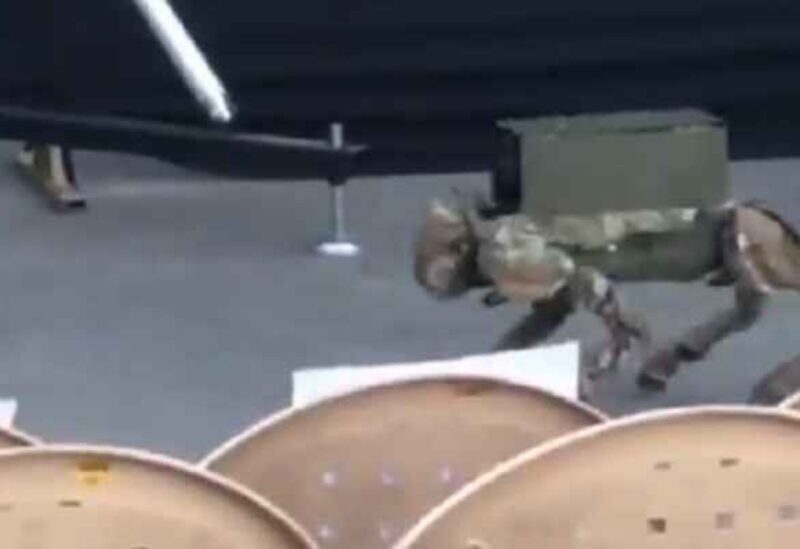 A video clip went viral on social media of a dog robot used by Hezbollah to search for suspicious objects during a gathering to commemorate the fortieth anniversary of Imam Hussein in the city of Baalbek.
It is noteworthy that the robot that appeared, of which there are US, Russian and other military copies, as well as civilian copies such as the "Spot" robot from the "Boston Dynamics" company, allows the implementation of routine inspection tasks and accurately capture data.
The Russian company "Intellect Machine", which works in the fields of developing robots, weapons and artificial intelligence, has revealed the robot which takes the form of a dog, named M-81, and can be relied on for civilian purposes such as rescue and reconnaissance missions in disaster areas, and the delivery of aid and medicine. At the same time, this robot can be used for military purposes, as it is capable of shooting and identifying targets, and it can be used in reconnaissance and patrol missions, and in the transfer of weapons and ammunition.