"Video… Sawt Beirut camera captures immense scale of destruction in 'Ain al-Hilweh."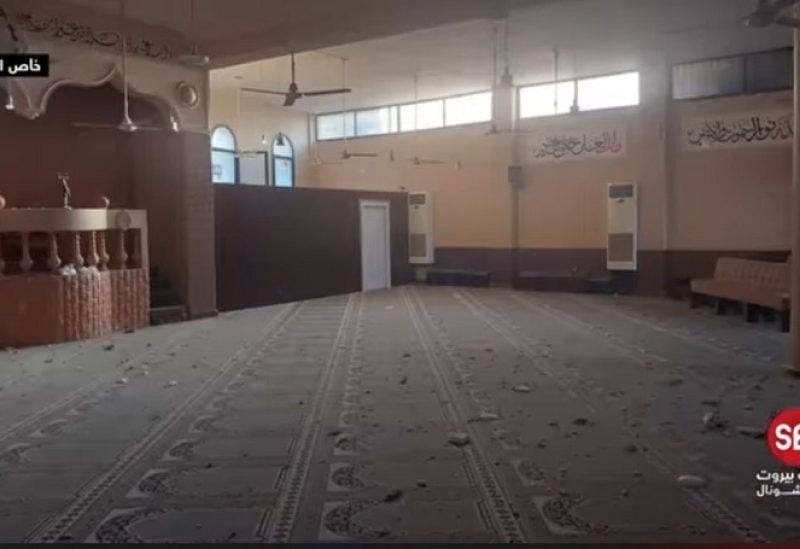 Sawt Beirut International's camera enters the heart of the largest refugee camp in Lebanon, 'Ain al-Hilweh, which houses over sixty-three thousand registered Palestinian refugees according to United Nations data. The camp has witnessed deadly clashes between factions of Fatah movement and Islamic groups. The scenes captured by our correspondent show the Martyrs' Mosque in the Safsaf neighborhood of the camp, which serves as the main center for the Ansar League, a group that did not participate in the ongoing tension. The clashes have left the mosque in a state of extensive destruction, filled with heavy bullet holes."
Our correspondent managed to enter the camp, where Sawt Beirut International's camera also captured exclusive footage of the camp, showing the widespread destruction, shattered stones, and bullet casings scattered in the camp's alleys, where shells and machine guns were used during the clashes. Meanwhile, the Lebanese authorities issued warnings to the residents of Sidon, urging them to exercise caution, avoid roaming in areas adjacent to the camp, due to the falling stray bullets and the indiscriminate use of rocket shells, one of which struck a Lebanese army military barrack.