Weather: A new depression, snow expected in the upcoming days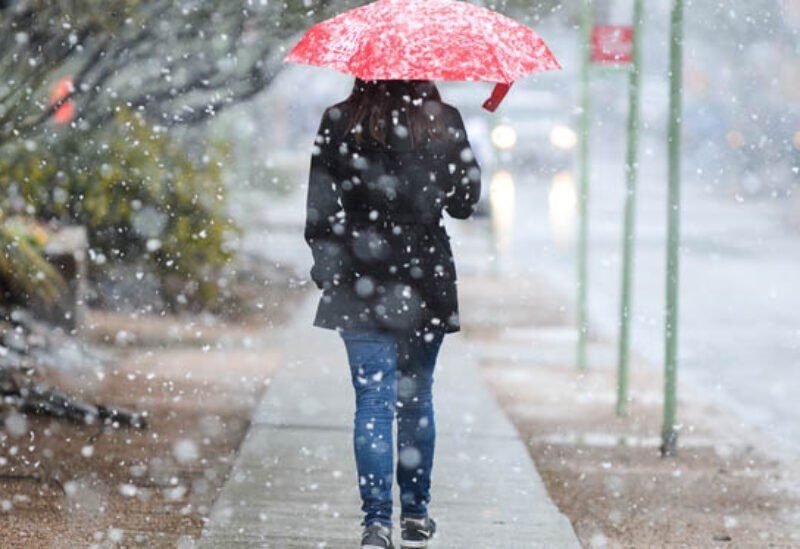 Lebanon is affected by an air depression at noon tomorrow (Thursday 11/24-2022) and will continue until Saturday and bring with it a significant decrease in temperature, heavy rain, torrential rain and snow that drops below the 2000-meter threshold slightly between Friday night and Saturday morning, and this depression recedes on Saturday afternoon with the return of stability.
And in details:
Wednesday:
1- The temperature on the coast is between 17 and 22, in the Bekaa between 8 and 19 and at 1000 meters between 10 and 17
2- Weather: sunny to partly cloudy
3- Winds: easterly turning southwesterly during the day, energizing at times, and their speed is between 20 and 50 km/hr.
4- Surface humidity recorded on the coast between 69 and 95%
5- Atmospheric pressure recorded a coast of 1014 hpa
6- Visibility is good but becomes worse in a mountain
7- The sea is low, the wave height is low and the water surface temperature is 24 degrees
Thursday:
It gradually turns unstable with heavy thunderstorms and hail and snow falling at 2,200 meters, the temperature ranges between 15 and 20 coasts, between 6 and 15 in the Bekaa and between 8 and 13 at 1000 meters, while the winds are southwesterly active and speed between 20 and 50 km / h
Friday:
Unstable and stormy with heavy thunderstorms, torrential rain, hail and snow falling over 2000 meters and touching 1800 meters ~ 1900 meters between midnight and Saturday morning. Its speed is between 40 and 80 km/h.