Weekend weather partly cloudy with slight drop in temperatures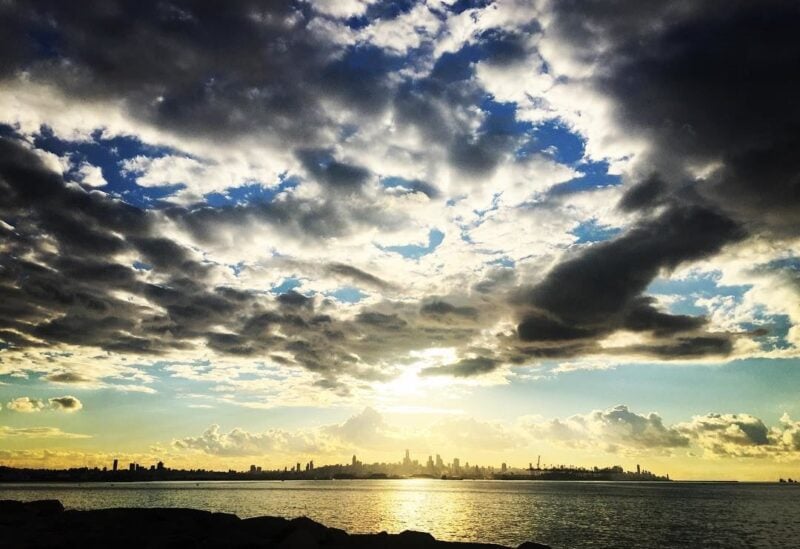 Lebanon is dominated by normal hot summer weather today, with high temperatures, then humid air masses will be concentrated over the Black Sea and Turkey tomorrow, Saturday, and lead to an unstable atmosphere with the possibility of thunderstorms during the day and active winds and receding in the afternoon, so that the weather returns to stability on Sunday and Monday.
Here are the details of today's weather and the coming days:
Friday :
1- The temperature on the coast is between 23 and 32 degrees, in places between 17 and 35 degrees, and at 1000 meters between 18 and 28 degrees.
2- The weather: sunny
3- Winds: Weak northwest, with speeds between 10 and 30 km/hr
4- Surface humidity recorded on the coast between 60 and 80%
5- The atmospheric pressure recorded a coast of 1008 hpa
6- The vision is good
7- The sea is low in waves and the surface water temperature is 23 degrees.
Saturday: Relatively unstable weather and cloudy in general with the possibility of thunder rain during the day, especially in the north, and in the center that the rain recedes in the afternoon, and the temperature decreases and ranges between 22 and 28 degrees, on the coast of 14 and 30 spots, and between 16 and 24 degrees on the 1000 meters, while the winds are westerly active. Its speed is between 30 and 50 km/h
Sunday: The weather is stable and sunny in general with the formation of light clouds and local fog on the mountains near the coasts, and the temperature rises and ranges between 22 and 30 degrees, coasts in 17 and 33 spots, and between 18 and 36 degrees at the 1000 meters, while the winds are westerly weak, with speeds between 20 and 30 km / h.