What are the mountain roads blocked with snow this morning?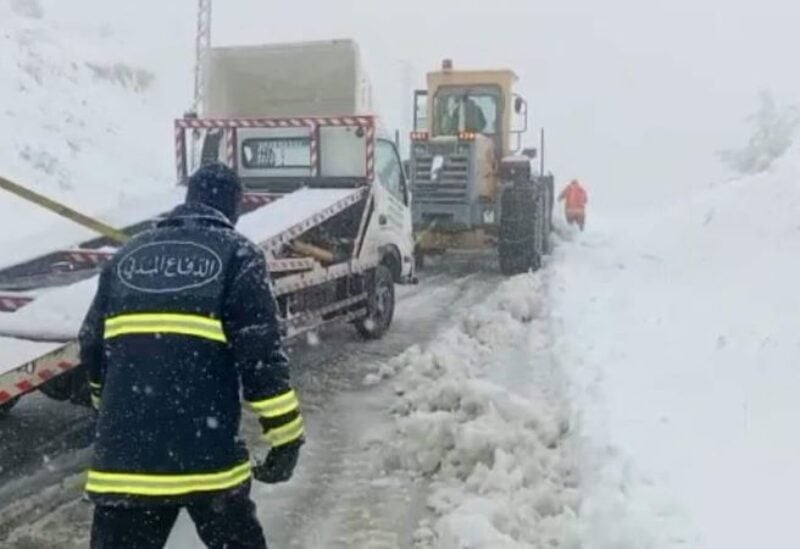 Sunday's weather is expected the weather today to be partly cloudy, turning into cloudy in the afternoon with high clouds and a slight rise in temperature, which remains below its seasonal rate, according to Beirut airport-based meteorology department.
The department indicated that there is possibility of light morning rain in the areas located in the northeastern Bekaa, with snow formed on mountain roads above 1,200 meters during the night and early morning hours, and thick fog appeared on high altitudes.
In this context, the Traffic Management Center reported in a series of tweets that "Dahr el-Baydar" road is open to all vehicles.
Tarshish-Zahle road is currently open to four-wheel drive vehicles only."
The road from Faytroun towards Faraya is clear of vehicles with four-wheel drive or those equipped with metal chains."
Likewise, the Shebaa Road towards Hbarieh is passable in front of four-wheel drive vehicles or those equipped with metal chains. As for the Shebaa'a Ain-Atta road, it is blocked due to the accumulation of snow.
Marj al-Zohour road, western Bekaa, is also blocked due to frost layers."