What are the mountain roads blocked with snow this morning?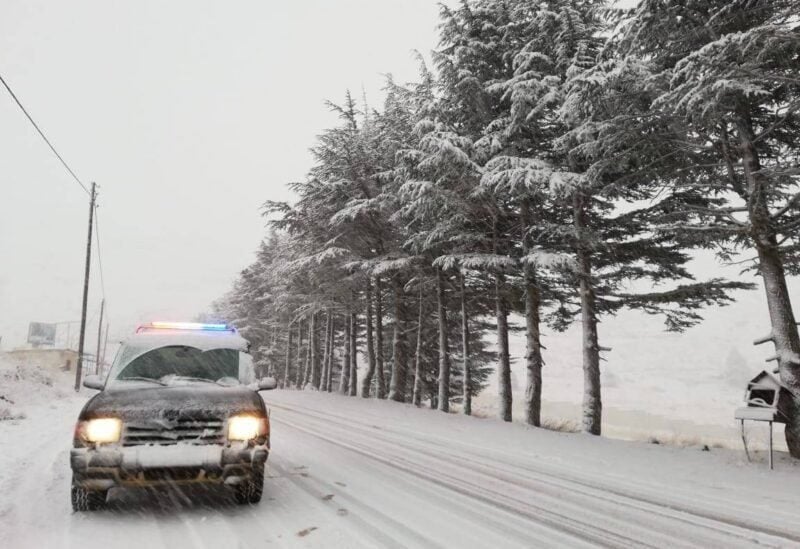 The Traffic Management Center on Wednesday reported that several mountainous roads have been blocked across Lebanon due to the accumulation of snow in the following regions:
Ainata – Al Arz
Kfardebian – Hadath Baalbek
Mneitra – Hadath Baalbek
Akoura – Hadath Baalbek
Jird Merbin – Hermel
Hermel – Sir Dennieh
Maaser El Chouf – Kefraya
Tanourine – Laqlouq
Tannourine – Hadath El Jubba
Kobayat – Hermel
Jezzine – Kfarhouna
Tarshish Zahleh
Acrom – Roumia
Fneideq – Qamoua – Kobayat
In the north, snow continued to fall at night, accumulating layers of ice on the coastal and mountain roads due to the frost and cold, affecting the activity in the early morning even in coastal areas.
Some schools delayed classes for an hour due to the snow.
It is reported that bulldozers in mountainous areas are working to open roads and shovel ice and snow.