What are the mountain roads blocked with snow?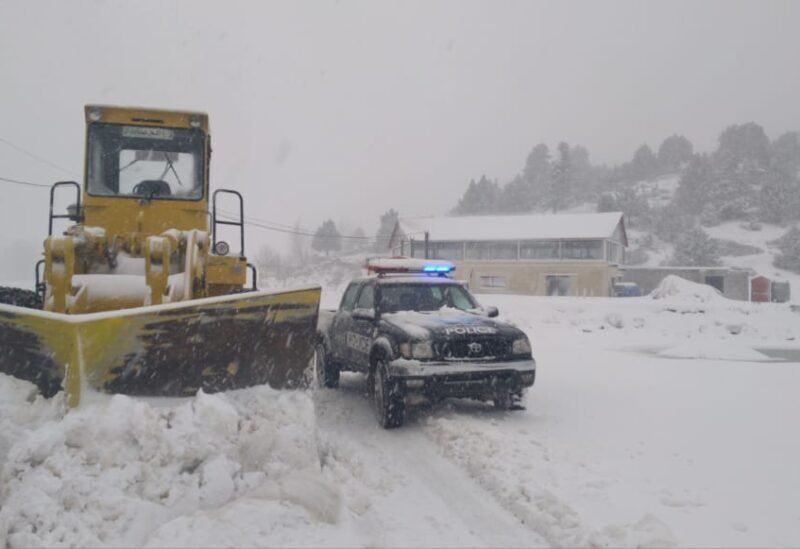 The Traffic Management Center (TMC) reported that the mountain roads blocked due to the accumulation of snow are:
– Aynata – Al-arz
– Kfardebian – Hadath Baalbek
– Lasa – Akoura – Hadath Baalbek.
In its latest update, the Lebanese Agricultural Research Institute (LARI) indicated that the weather forecast for the next two days is as follows:
The temperature will drop on Monday with a strong, usual cold air depression, and heavy rain will fall accompanied by lightning and thunder. Hail will fall and torrential rain will occur.
Snow will fall at night at 1,400 meters and initially reach up to 1,000 meters mixed with water on Tuesday morning.
Winds will range between 30 and 55 kilometers per hour. The rain continues on Tuesday, with snow falling over 1,400 meters.
LARI alerted drivers to pay attention on Monday night on the roads of Dahr El Baidar and Tarshish, and between 40 and 50 mm of rain is expected.