What are the roads that are blocked to traffic so far?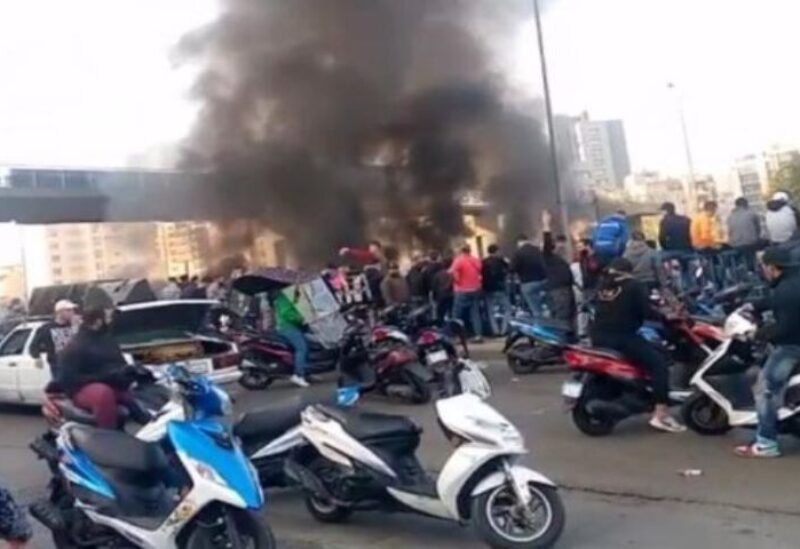 Protests returned to the street from the early morning today, as the protesters have blocked the traffic in several regions across the country, expressing their anger from the deteriorating economic situation and the unprecedented surge in the exchange rate of the dollar against the Lebanese pound.
Protesters have poured oil in Al Madina Al Riadieh road to prevent cars from passing. Halba al-Kweikhat and Western Telaabas intersection has also been blocked to traffic with trucks.
Corniche Al Mazraa road, it is blocked to traffic, and protesters have cut off Al-Dinnieh main road that connects it to Tripoli in the Ayronieh locality, in front of the Vehicles and Trucks Registration Authority in the town of Mejdlaya, forcing drivers to take secondary roads, which witnessed stifling traffic jam.
Protesters have also blocked roads in Zahle region including Taalbaya, Qab Elias Junction, Al-Marj Junction, Al-Faour Triangle, and the Jib Jenin-Gaza road.
Road blocked in Tripoli included Al-Badawi under the pedestrian bridge, Al-Badawi, Al-Akoumi locality, Ali Miatayn, Al-Nour Square, and Palma.
On the other hand, traffic has been reopened on the Zouk highway towards Beirut.