"Hezbollah" waiting for Vienna negotiations to fail… Is security action awaits Lebanon?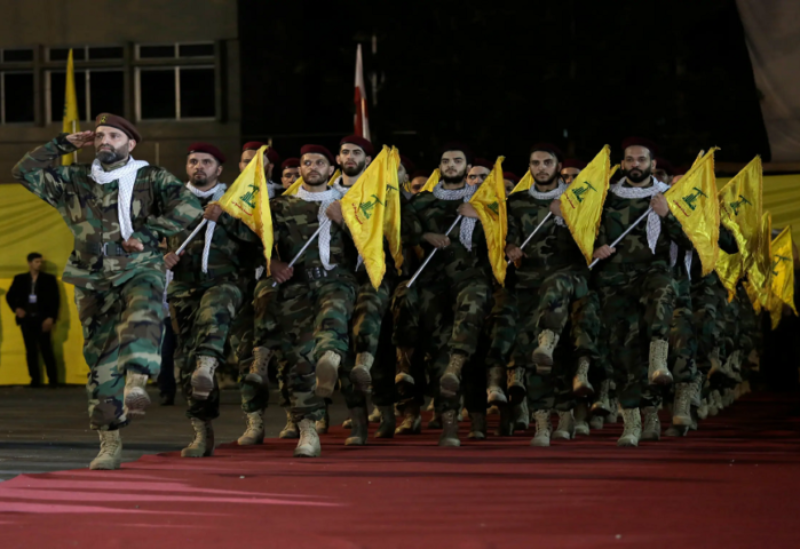 Hezbollah awaits for the US-Iran nuclear negotiations, to see what orders it receives from the Iranian regime's guide, Ali Khamenei. It seems, till now, that the negotiations are witnessing a major stumble, amid escalation of words and military preparations, as Israeli military sources claimed, that there are directives to prepare for a military action against Iran. For her part, German Foreign Minister Annallina Birbock indicated that "there is no progress in sight in the Vienna negotiations on the Iranian nuclear agreement." She considered that "we squandered 6 months of negotiations with Iran and time is running out." As for US Defense Secretary Lloyd Austin, he confirmed earlier, that "we understand with Europe well what is happening during the Vienna talks," pointing out that "there has been no progress in the Vienna nuclear talks with Iran."
On the Lebanese internal level, well-informed Western sources indicate that Iran has goals that are no longer hidden from anyone, especially in Lebanon, as Hezbollah, the "spoiled child" of Iran, considers that the success of the negotiations gives it hope to extend its influence more, and this is what the Europeancountries fear, as it does not want to destabilize Lebanon.
The sources added to "Sawt Beirut International", "There is a fear that if the negotiations in Vienna fail, Hezbollah will resort to taking some security action in order to disrupt the upcoming parliamentary elections, and take Lebanon to dangerous levels, from which it cannot be returned, because Hezbollah has felt that the International, Arab and Gulf conditions, are no longer able to withstand its behavior."
The same sources say, "Hezbollah has become a burden on the state, and its weapons must be confined to the Lebanese state, and this is evidenced through the Gulf statements issued during the tour of Saudi Crown Prince Mohammed bin Salman, which "did not come out of vain, but rather were harmonious." With the European international stances, which mimic Washington's view of this difficult stage that Lebanon is going through, and an international consensus to go towards putting an end to Hezbollah's behavior towards the Gulf states, and its negative interference in these countries' affairs."
It pointed out that the most dangerous of all, if Israel decides to launch a military strike against Iran, will Hezbollah activate the Southern Front by launching missiles into Israel? Then, what will be the reaction of Tel Aviv, which has repeatedly warned that any act of war by Hezbollah against Israel, will bear the Lebanese government the responsibility?