Iraq's elections humiliate Khamenei, looking forward to Lebanon's turn.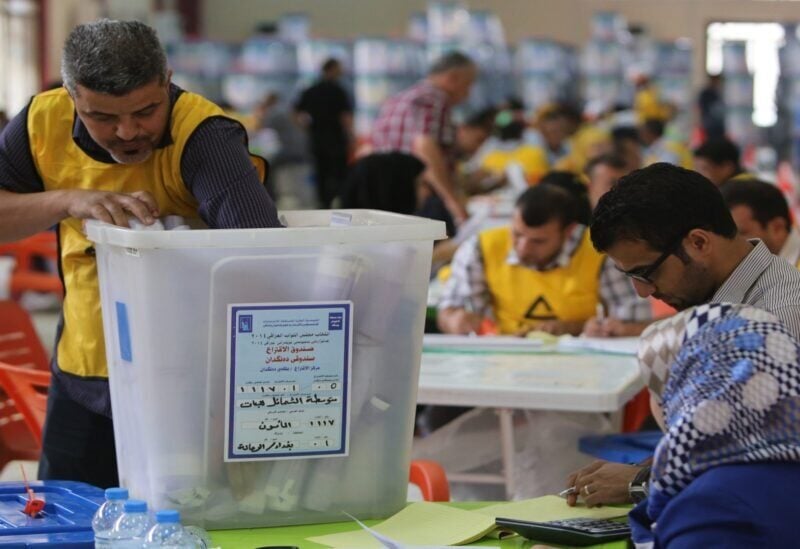 A resounding defeat, this is what the Supreme Leader of the Iranian mullahs' republic, Ali Khamenei, received in Iraq, after the results showed the loss of his allies, which may contribute to making radical changes in the future alliances' nature, and its reflection on the political process in general and the Parliament's work in particular.
The Sadrist bloc won an with unprecedented figure, 73 seats, to occupy the forefront of the winning forces and to represent the first surprise in this session. Perhaps the biggest surprise is related to "Al-Fateh" coalition's critical defeat, which includes all forces and militias allied and loyal to Tehran, as it got about 14 seats, after it had 47 seats in the last session.
Iran-backed "Al-Fatah" coalition was beaten by Al-Sadr's candidates, according to preliminary results. The Fatah coalition headed by Hadi Al-Omari consists of several parties, linked to the "Popular Mobilization Forces", AL-Hashd AL-Shaabi
Voter turnout was 41 percent, a record low in the post-Saddam Hussein era, that reflects widespread mistrust in the country's leaders and the new parliament. This is also less than the 44 percent turnout recorded in 2018, which was then considered a record low.
Opposition Shiite sources hope that the defeat Iran received in Iraq will withdraw to the upcoming Lebanon parliamentary elections, which constitute a pivotal and fateful event.
Via "Sawt Beirut International", the sources expressed its hope, that the efforts of the Iranian regime's opponents in Lebanon- the regime represented by Hezbollah- would unite in order to inflict another defeat on Tehran, which dominates the Lebanese decision-making, as Lebanon is now under Iranian occupation at all levels.
They stress, that the international community should support the anti-party regulations in its areas of influence, because the Shiite opposition deserves to be given an opportunity to prove that Lebanon's Shiites are not affiliated with the duo, represented by Amal Movement and Hezbollah.
Defeat can be achieved, if the appropriate conditions are available, although the party will work on suppressing any attempt of producing an environment against it, even if it is necessary to resort to murders and assassinations of opponents, the sources concluded.