Is it right to give the Syrian refugee status to those who support and elect Assad?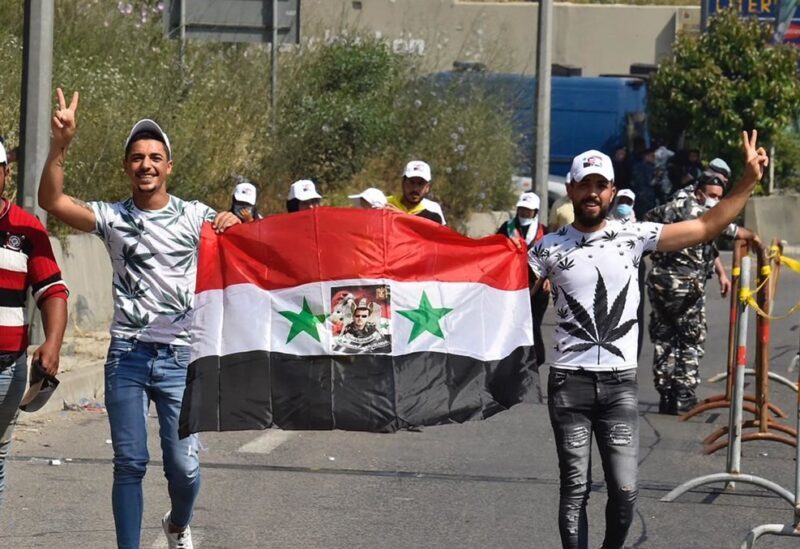 Syrian nationals who want to live in Lebanon under the status of refugees yet they support the regime of President Bashar al-Assad in Syria and cast their ballots in his favor at the embassy are impersonators.
The refugee status is legally and humanely given to the one who flees the criminal. As for the one who loves and supports the criminal, he is not considered to be a refugee but rather a Shabbih (pro-regime militiaman) who is affiliated with that regime and his presence in Lebanon is deemed illegal.
Those who were seen by the whole world trying to show their sickening love for Assad in the streets of Beirut, enjoying the protection of some of Assad's loyalists in Lebanon, are actually living in areas under the refugee status and seek aid from the United Nations.
The ruling class in Lebanon is still manipulating the fate of Lebanese citizens; it doesn't care about the state of sorrow, poverty and indebtedness bur rather it gambles profit revenues and yields gains for itself and its clan yet the loss is paid by the citizen.
The East and West are now looking at Lebanon as a rogue state. Do not expect good from someone who slept peacefully in the wake of the Beirut port blast and it is known to everyone that he's the President Michel Aoun who dubbed his rule once as a "strong" one. Promoting someone who belongs to the Khamenei–Assad–Nasrallah axis for the Lebanese presidential post means, in practice, that the incumbent rule will be cloned. You have all tried in Lebanon a president from this line and the result was hell.
Congratulatory letters were sent from all sides to Bashar al-Assad, and especially from those who aspire to run for the presidency. But those have missed on the fact that Lebanon has people detained in Assad's prisons and a criminal file linked to the bombing of two mosques in Tripoli. "Syria has no friends in Lebanon but only agents," Patriarch Sfeir had said.