Macron confronted by Hezbollah… "will not fail in Lebanon"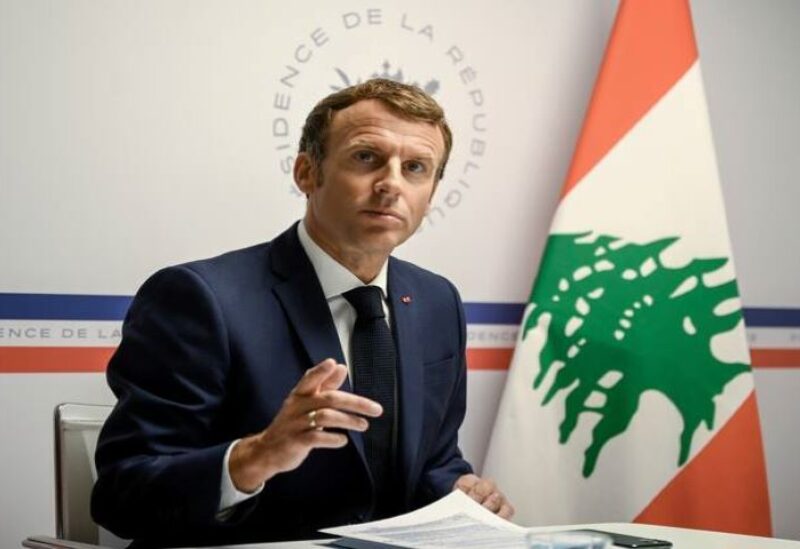 At every crisis Lebanon faces, the French President Emmanuel Macron shows great interest in saving the class, that he has brought to power, through forming the government of President Najib Mikati, which came as a result of French pressure.
Since the formation of this government, and crises are escalating in Lebanon worsening its situation. The last of these crises, is the Gulf diplomatic separation from Lebanon, as a result of Hezbollah's practices towards the Gulf states.
People close to the Elysee, assures "Sawt Beirut International," that when Macron was asked about his great interest in the Lebanese file, he answered: "I do not want to fail in this file", and that his initiative has suffered major setbacks. Therefore he took it upon himself to manage this file personally, for reaching Lebanon's support at this stage, but support has become impossible, according to those close to the French president, because the ruling class is not helping him to achieve progress and initiate the reforms requested by Macron.
They point out that the French president is on the verge of elections, and he places the Lebanese file among the foreign political achievements he believes he has fulfillef, but so far he has achieved nothing, but the delivery of doubtful figures by the Lebanese people, and gathering them one government.
They add that "Macron had no choice but to accept Mikati as prime minister after the former prime minister, Saad Hariri, apologized for forming the government. in order to implement the reforms." So, he accepted reluctantly, and based on the advice of his advisers, he brought Mikati to the head of the government knowing that this government will not provide much unless the Macron administration pressures the implementation of reforms.
They emphasized that Macron has been confronted by Hezbollah's behavior, that impeded the government's progress through the port explosion file, and the party's demanded of Bitar's dismissal. Getting bewildered, Macron took the initiative again to prevent the failure of his efforts, so he went to Saudi Arabia to restore what could be restored, and asked Mikati to resign Minister of Information Georges Qordahi, as an approach to resolving the crisis before his arrival in Riyadh.
According to the sources, "Macron asked the Saudis to help him in the Lebanese file because if not rescued, Lebanon will fall into the Iranian arms, and Saudi Arabia should contribute to extricating Lebanon from this embrace, i.e. the Iranian, and therefore the terms of the French-Saudi initiative came very important, and dealt directly with Hezbollah's weapons." .