Demonstrations in Iran's Isfahan turn violent as police forcibly disperse protesters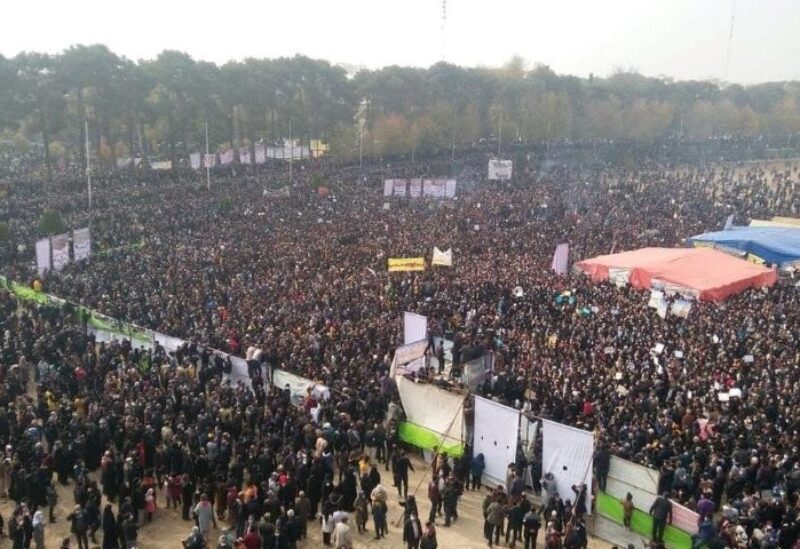 Security personnel in Iran battled with protestors opposing the government's water management practices in the central city of Isfahan on Friday, according to footage uploaded on social media.
Security personnel used batons to remove demonstrators in the dry bed of the Zayandehrud River and sprayed tear gas to disperse them, according to videos uploaded on social media.
Fars, an Iranian Revolutionary Guards-affiliated news agency, recognized the protests on Friday, saying security forces deployed tear gas to "maintain security and prevent violence and movement of opportunists."
Farmers in Isfahan, who sparked the latest round of protests in the city, ended a nearly weeks-long protest on Thursday after reaching an agreement with provincial authorities, according to Fars, who added that Friday's protesters "did not resemble the farmers of Isfahan due to their clothing and age."
Fars was implying that the Friday protests were coordinated by anti-regime organizations.
Thousands of people flocked to the dry bed of the Zayandehrud River in Isfahan last Friday to show solidarity for the city's farmers and to express their outrage at the plight of the city's once-famous Zayanderud River, which has dried up owing to drought and mismanagement.
Water scarcity sparked fatal riots in the southern province of Khuzestan in July.