12 killed in multi-vehicle crash in Türkiye's Hatay province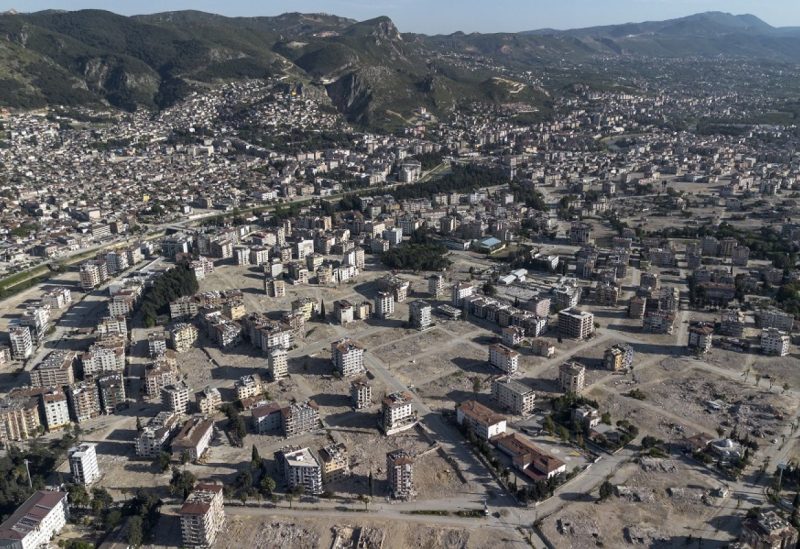 A multi-vehicle crash in southern Türkiye's Hatay province killed at least 12 people and injured 31 others, including three seriously, officials said.
A truck crossed into opposite lanes after the driver lost control late Saturday, colliding with nine cars and two minibuses, the state-run Anadolu news agency reported.
Many of the vehicles were parked by the roadside near a gas station as friends and relatives said goodbye to men leaving to carry out mandatory military service.
Health Minister Fahrettin Koca said that fires broke out on the Iskenderun-Antakya highway. The minister tweeted that 22 ambulances and three medical rescue teams were sent to the scene in Topbogazli.
"May God have mercy on our citizens who lost their lives, I express my condolences to their relatives," he tweeted. "We will do our best to ensure that the injured regain their health as soon as possible."
Hatay was one of the worst hit of the 11 Turkish provinces affected by a Feb. 6 earthquake that devastated parts of Türkiye and Syria. At least 50,783 died in Türkiye, according to the government.
The private Demiroren news agency said that the truck was carrying excavated earthquake rubble and hit another truck before crossing the highway at around 7 p.m. local time (1600 GMT).
Witness Ali Sarrac said that some of those killed had burned to death, Anadolu reported. Images showed burning vehicles as emergency teams tried to keep people away from the blaze.