130 Ukrainian servicemen returned by Russia in prisoner exchange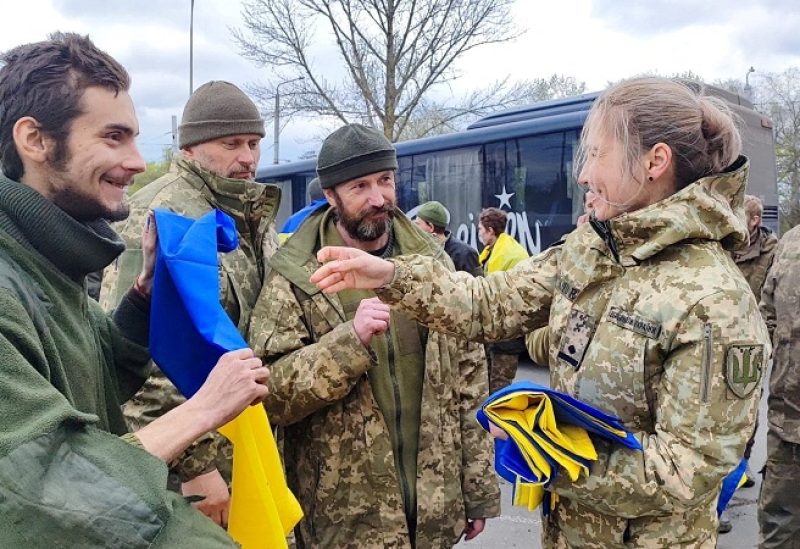 Russia returned 130 captured Ukrainian servicemen​​​​​​​, in an Orthodox Easter prisoner exchange, Kyiv announced on Sunday.
"The Great Easter Prisoner Exchange. We are returning 130 of our people. It took place during the last days in several stages. Military, border guards, national guardsmen, sailors, DSST (State Transport Special Service) personnel," the head of Ukraine's presidential office, Andriy Yermak, said in a statement on Telegram.
Yermak said the returned prisoners consisted of privates and sergeants captured around Bakhmut and Soledar in the eastern Donetsk region, as well as in the Zaporizhzhia and Kherson regions.
He marked Orthodox Easter, which commemorates the rebirth of Jesus Christ, noting that "hope" was at the essence of the holiday and that this was what the relatives of the prisoners felt while awaiting their return.
"Our lives are of the highest value for us. 'Heroes must be alive,' this is what President Volodymyr Zelenskyy always says, whose task is performed by our team, the Coordination Headquarters for the Treatment of Prisoners of War. This task sounds short: bring everyone back."
Last Monday, Moscow announced that Ukraine returned 106 servicemen to Russia in a prisoner exchange