Turkiye anti-immigrant party leader backs Erdogan's challenger in runoff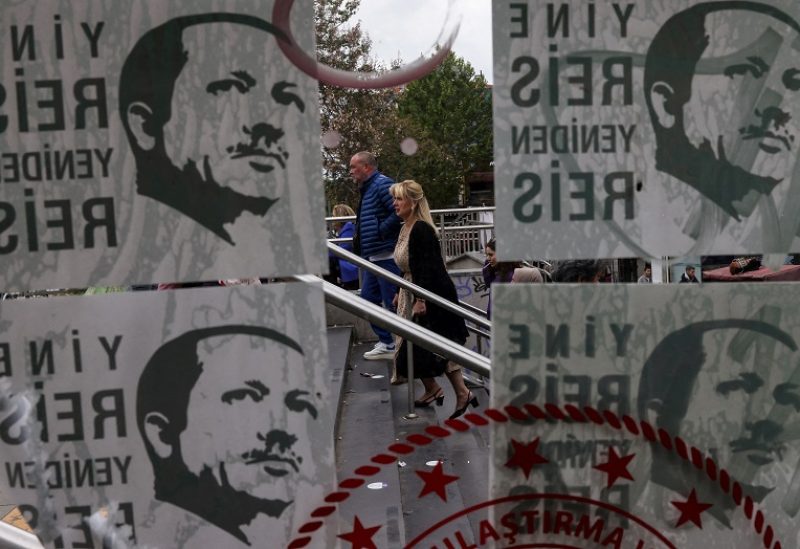 On Wednesday, the leader of Turkey's Victory Party, known for their anti-immigrant stance, expressed support for Kemal Kilicdaroglu, the opposition presidential candidate. This endorsement has the potential to strengthen Kilicdaroglu's campaign, as he strives to narrow the gap and emerge victorious against President Recep Tayyip Erdogan in the upcoming runoff election scheduled for Sunday.
Umit Ozdag, head of the nationalist Victory Party that received 2.2 percent support in the May 14 parliamentary vote, urged supporters to back Kilicdaroglu in the May 28 runoff in which Erdogan seeks to extend his two-decade rule.
"We have decided to support Mr. Kilicdaroglu in the second round of the presidential elections," Ozdag said at a news conference in Ankara alongside Kilicdaroglu.
The endorsement could counter-balance one that Erdogan received on Monday from Sinan Ogan, the presidential candidate of the far-right alliance led by the Victory Party.
Ogan came in third with 5.2 percent of the presidential vote, behind Erdogan with 49.5 percent and Kilicdaroglu with 44.9 percent.
The race for endorsements from the right reflects the larger-than-expected support for nationalists on May 14. Analysts say many remain undecided, holding a possible key to victory in the runoff.
Ozdag said that his party and Kilicdaroglu agreed on a plan to send back migrants within a year "in line with international law and human rights."
Ozdag said he held similar talks with Erdogan's AK Party (AKP) but decided not to endorse him because their plans did not involve repatriating migrants.
Erdogan's strong showing in the initial vote confounded pollsters who had said Kilicdaroglu led opinion polls.
His ruling AKP's coalition won a majority in parliament, giving Erdogan another edge in one of Turkiye's most consequential elections ever. Erdogan has said a vote for him in the runoff is a vote for stability.
Last week, Kilicdaroglu, head of the Republican People's Party (CHP) and candidate of a six-party alliance, sharpened his tone and vowed to repatriate all migrants once elected.
Turkiye is the world's largest host of refugees.
Kilicdaroglu has also pledged to roll back much of Erdogan's sweeping changes to Turkish domestic, foreign and economic policies, including reversing an unorthodox economic program to address a cost-of-living crisis.
Ozdag is a former deputy leader of the nationalist MHP, which is in Erdogan's alliance. He later joined the IYI Party, which is in Kilicdaroglu's alliance, before being ousted and founding the Victory Party in 2021.