20% of Georgian territory still under 'occupation' of Russia: Georgian premier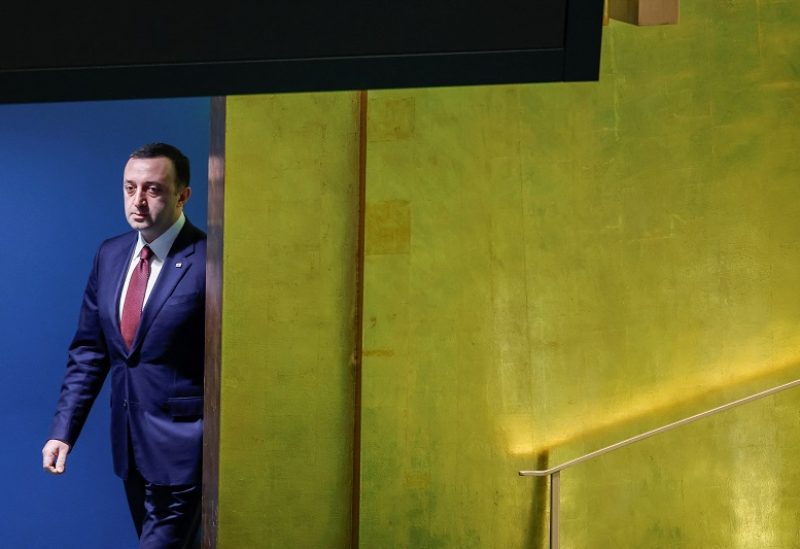 Prime Minister Irakli Garibashvili of Georgia stated on Saturday that Russia still maintains "occupation" over 20% of Georgia's territory.
"As you are aware, my country experienced a full-scale military aggression in 2008 and continues to endure its destructive consequences. This is still evident in the occupation of 20% of Georgian territory by the Russian Federation and the displacement of hundreds of thousands of people from their homes," Garibashvili said in his speech at the 78th UN General Assembly session.
Appreciating the international community for its support of Georgia's sovereignty and territorial integrity, he said: "To ensure our continued peaceful existence, I call on the international community to persuade the Russian Federation to engage with the 'Geneva International Discussions' and fully implement the EU-mediated 2008 Ceasefire Agreement."
Speaking about the Russia-Ukraine war, Garibashvili expressed solidarity with Kyiv and said: "We feel the pain and hardships that Ukraine currently faces."
He said that Georgia has been supporting Ukraine on international platforms and sending humanitarian aid to the country since the beginning of the war.
"My government has been providing substantial humanitarian assistance to Ukraine and Ukrainian people since the beginning of the war, both in the country and to those currently residing in Georgia. Georgian schools have welcomed more than 2,200 Ukrainian students, ensuring that most of them receive education in the Ukrainian language while following the official Ukrainian curriculum," he said.
He also said that they are ready to engage "friends" from Armenia and Azerbaijan to finally bring lasting peace to the South Caucasus.