200,000 people greet Pope Francis at the Shrine of Fatima in Portugal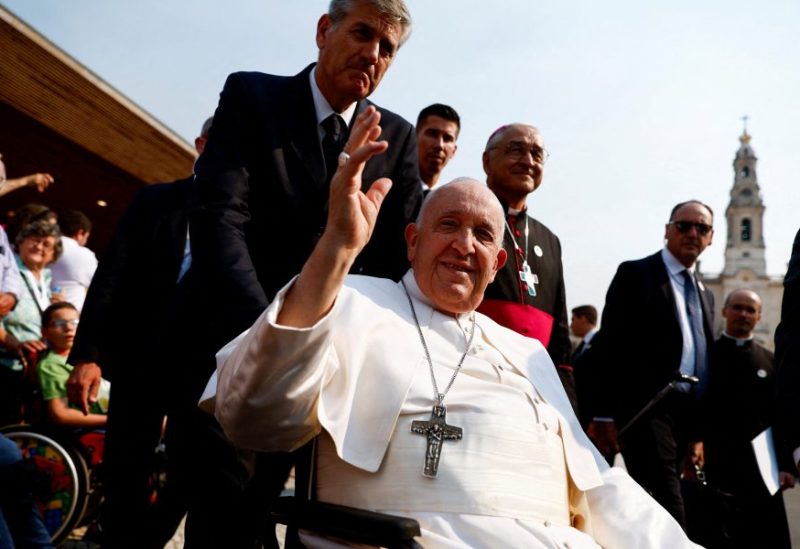 Pope Francis arrived in central Portugal today and was welcomed by approximately 200,000 people before traveling back to Lisbon, where he will preside over the World Youth Days evening assembly.
The 86-year-old pontiff was transported by a Portuguese Air Force helicopter, which initially flew above the shrine's expansive courtyard in a sky that was red from smoke from a nearby forest fire.
About 200,000 believers gathered, according to local authorities, to receive the Pope in the courtyard of the shrine, where he will stay for two hours to recite the rosary with sick and disabled youths and six prisoners before he makes a speech.
The Pope took his private car, "Papamobile", and entered the shrine courtyard that surrounds the small church in this place where the Virgin Mary appeared, according to the Catholic tradition, to three shepherd children in 1917.