In France and Germany, Palestinian supporters say they struggle to be heard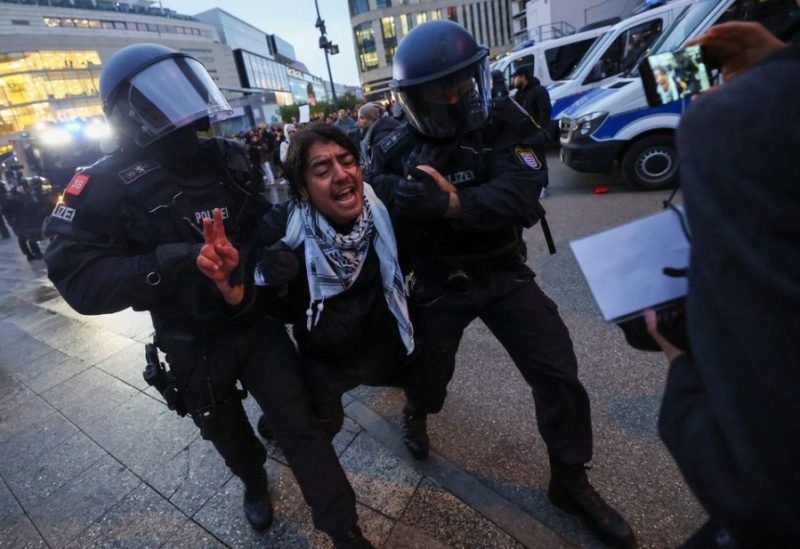 All such demonstrations in Germany and France were outlawed on October 13, when tens of thousands of people worldwide took to the streets in support of the Palestinian cause.
The greatest Jewish and Muslim communities in the European Union reside in these two nations, which have clamped down on pro-Palestinian organizations since Hamas militants crossed the border from Gaza on October 7 and murdered over 1,400 Israelis.
But supporters of the Palestinians say they feel blocked from publicly expressing support or concern for people in the Hamas-controlled enclave of Gaza without risking arrest, their jobs or immigration status.
More than 3,500 people have been killed in Gaza since Israel launched a campaign of retaliatory bombing, while a blockade that prevents food, fuel and medicine for getting in has created a humanitarian crisis.
"We are scared, we are worried about being accused of justifying terrorism, when we just want to support a humanitarian cause," said Messika Medjoub a 20-year-old French-Algerian history student.
She was speaking at a banned protest in Paris last Thursday which police broke up with teargas and water cannon.
French Interior Minister Gerald Darmanin clamped a nationwide ban on pro-Palestinian protests last week, citing the risk of public disorder. Nine have been banned in Paris since Oct.7.