400 Palestinian Detainees in Israeli Prisons Plan Open-Ended Hunger Strike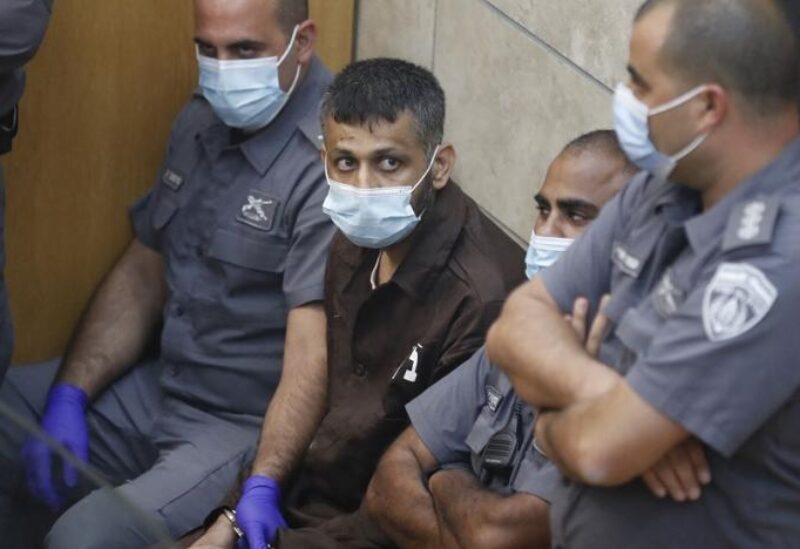 "Islamic Jihad" detainees in Israeli prisons plan to stage an open-ended hunger strike as of Wednesday to protest Israeli punitive measures against them following last month's escape from Gilboa prison.
The Palestinian Prisoner Society said in a statement Tuesday that 400 prisoners will take part in the hunger strike as "part of the struggle and rebellion against Israeli prison regulations."
Since September 6, Israeli prison authorities have imposed punitive measures against "Islamic Jihad" prisoners after six Palestinian detainees, including five from the group, escaped from the high-security Gilboa jail in northern Israel last month.
The escapees were rearrested by Israeli forces almost a week after the jailbreak, and were placed in solidarity confinement.
Palestinian political prisoner Zakaria Zubeidi was moved to the prison's clinic after he entered on Monday the seventh day of his hunger strike in protest against his continued detention.
Head of the Commission of the Detainees and Ex-Detainees Affairs, Major General Qadri Abu Bakr warned on Tuesday that Zubeidi's health was deteriorating.
He said the commission's lawyer had requested to visit him, however, he was not granted permission.
Abu Bakr held Israeli prison authorities responsible for the lives of the detainees.