600,000 internally displaced people in Gaza seeking shelter in 150 UNRWA facilities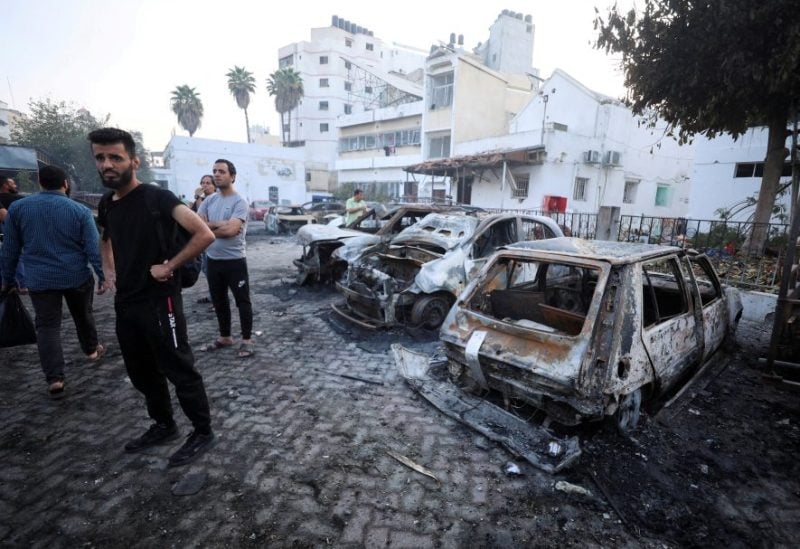 Nearly 600,000 internally displaced people are sheltering in 150 facilities of the United Nations Palestinian refugee agency (UNRWA) in Gaza.
Also, at least 40 UNRWA installations have been impacted, the UN agency added in a post on Wednesday on the social media platform X.
"Our shelters are four times over their capacities – many people are sleeping in the streets as current facilities are overwhelmed," the agency added.
Since Oct.7, more than 100 Palestinians have been killed in West Bank clashes with the Israeli military, the Palestinian Health Ministry said.
Israel's military intensified its bombing of southern Gaza overnight after one of the deadliest days for Palestinians since the conflict began as world leaders called for a halt to fighting to allow aid into the besieged enclave.
The United States and Russia are leading international calls for a pause in fighting between Israel and Hamas to allow aid into Gaza where Palestinians are living in harrowing conditions.
A total of 704 Palestinians, including 305 children, were killed on Tuesday, the health ministry in Hamas-ruled Gaza said, a toll the UN Office for the Coordination of Humanitarian Affairs said was the highest reported in a single day since the conflict began nearly three weeks ago.