76 additional aid trucks cross into Gaza: Palestinian Red Crescent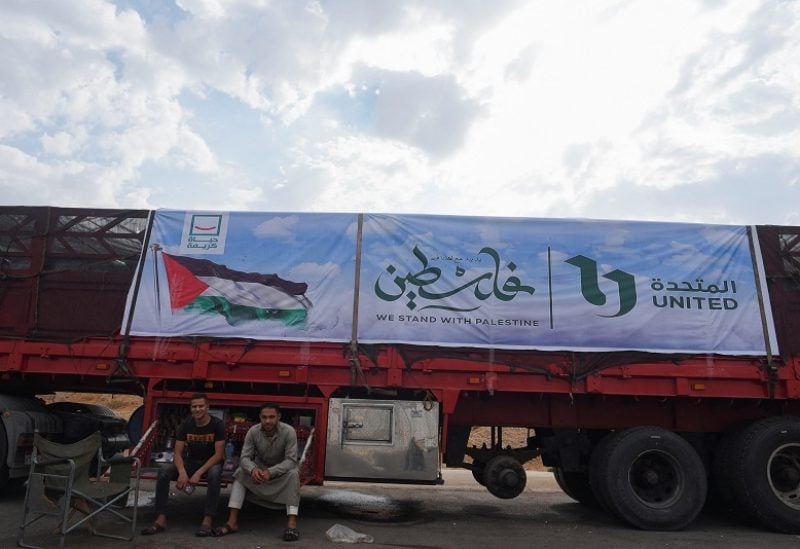 The Palestinian Red Crescent Society confirmed on Sunday that an additional 76 aid trucks successfully entered the Gaza Strip via the Rafah border crossing with Egypt.
The humanitarian group said the trucks transported essential supplies to the enclave, including medicine, medical supplies, food, water, and other relief materials.
It added that the Israeli authorities have not yet allowed fuel into the enclave.
So far, 980 aid trucks have entered the enclave since Oct. 21.
For more than a month, the Israeli army has been attacking all parts of the Gaza Strip, while its ground operation has focused on isolating its northern part and establishing a heavy military presence.
Israel has been carrying out relentless air and ground attacks on the Gaza Strip — including on hospitals, residences and houses of worship — since the Palestinian resistance group Hamas launched a cross-border attack on Oct. 7.
Since then, the number of deaths from the ongoing Israeli attacks has surpassed 11,100, including more than 8,000 children and women, the government media office in Gaza said on Sunday.
The Israeli death toll is nearly 1,200, according to official figures.