Abu Dhabi citizens and residents over 50 can book home vaccine service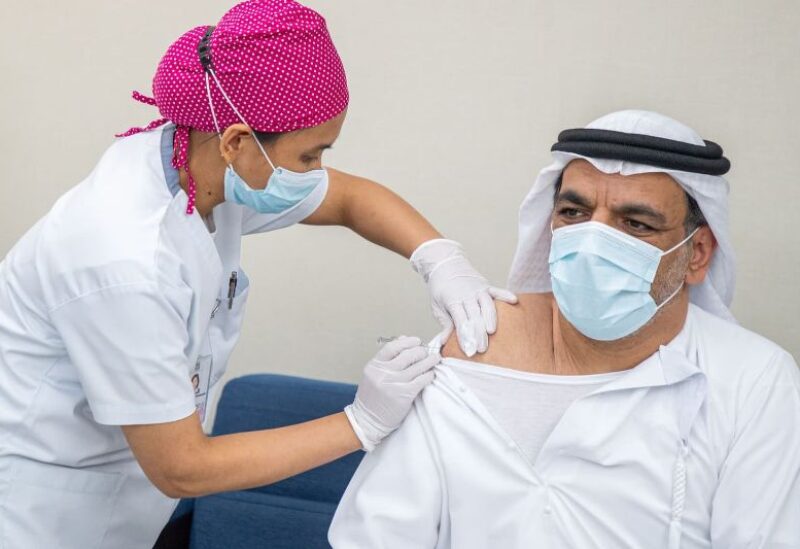 Citizens and residents over the age of 50 in Abu Dhabi can now book a home vaccine service.
The initiative was announced on Thursday by the emirate's media office.
People can book a jab by calling Abu Dhabi Health Services (Seha) on free number 800 50.
Elderly citizens and residents were vaccinated at home before – but the booking service increases the scope of the campaign.  It comes as authorities ramp up the vaccination programme and continue to protect those most vulnerable.
The UAE is implementing one of the fastest vaccine initiatives in the world.
Authorities vaccinated half the country's population two weeks before its target date of the end of March.
The UAE on Thursday said it had administered 127,047 doses over the previous 24 hours, to reach 7.73 million total doses. This represents 78.16 doses per 100 people.
The country also recorded 2,043 new cases og Covid-19  the total number of cases to 448,637.